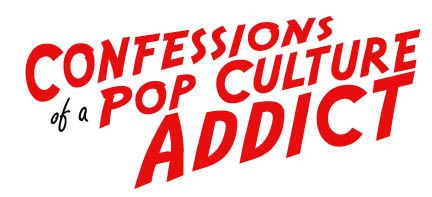 REMEMBERS
WILLIAM MARSHALL
1924 – 2003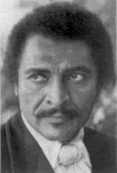 This past June has been a month for the pop culture journey with the loss of some of our biggest icons.  However, when we were all preoccupied with the deaths of Barry White, David Brinkley, Gregory Peck, Katherine Hepburn and Buddy Hackett, one actor slipped though the cracks and didn't receive any fanfare. In fact, over a month later,  I just heard about the death of William Marshall.
He was never one of Hollywood's biggest stars, but William Marshall was a leading pioneer in the world of black theatre and hit pop culture gold at least three times in his long career. Most importantly, William Marshall earned himself a permanent position in the horror hall of fame.  While he was never as famous as Bela Lugosi, Boris Karloff or Vincent Price, William Marshall will forever be remembered best as the charismatic and handsome Blacula – the title character from the first black horror film filmed during the blaxspoitation craze of the 1970′s.  Marshall accomplished the impossible by putting a black man in a cape in a modern setting and still coming out looking cool.  When it came to being cool William Marshall crushed Phillip Michael Thomas, gave Billy Dee Williams a run for his money and could even intimidate Richard Roundtree. But he wasn't just cool cool; he was elegant as well, like a black Frank Sinatra with fangs and a cape.  In the world of blacksploitation horror, Marshall was THE man.  However, Marshall's career was far more then just being cool and looking great in a cape.  Much much more.
Born in Gary, Indiana in 1927 William Marshall studied theatre at the New York Actors Studio in the late 1950′s.  While in New York, Marshall was involved in everything from Broadway to Opera to Shakespeare, he found international praise in the role of Othello which he played on New York, London, and Paris stages to rave reviews.  Theatre was always Marshall's primary love and later in life Marshall eventually taught theatre in both New York and Los Angeles.  However, at the end of the 1950′s television production in New York began to catch on and many of the Actors Studio students began to jump onto television anthology programs as a way to make a quick buck and pay the rent.  William Marshall proved to be popular on these shows due to the rarity of being a classically trained black actor, thus often landing token black roles on shows like Playhouse 90 and Studio One. It was an episode of Studio One that led to Marshall getting his first co-starring film role.  After he played a genie in a Studio One play, the producers of the Sabu films cast Marshall as Ubal the Genie in Sabu and the Magic Ring.  Although Marshall had roles in films such as Lydia Bailey and Demetrius and the Gladiators prior to this role, Sabu and the Magic Ring was his first big break in Hollywood.
Throughout the 1960′s, William Marshall appeared in guest spots on programs such as Danger Man, The Man from UNCLE, Ben Casey, Bonaza, Rawhide, Tarzan and Daniel Boone.  However, Marshall finally hit mass pop culture appeal when he scored the part of Dr. Richard Daystrom in the Star Trek episode The Ultimate Computer in 1968.  Marshall's character, Daystrom, creates a computer which is programmed to replace the Enterprise crew.  However, when the experiment fails causing the deaths of dozens of Federation members (no doubt all wearing red sweaters), the computer is destroyed and Daystrom is revealed to be insane.  Although William Marshall only appeared once as Richard Daystrom, the character proved so popular with Trek fans that he has been referred to in every incarnation of the franchise.  Dr. Daystrom sealed Marshall's role in pop culture history, but better things were ahead for the actor.
The later half of the 1960′s saw William Marshall in notable roles in films like The Boston Strangler, Skullduggery and Zigzag. However, in 1972 William Marshall hit stardom when he was cast as Prince Mamuwalde in Blacula.  Blacula, and its sequel Scream Blacula Scream proved to be odd little novelty films and have become highly respected enteries into the 1970′s horror genre. Perhaps they could have been considered classic horror if it had been executed better. Blacula had a very original plot and a good script as well as a very unique ending unlike any seen in vampire films before it. However, the people making the movie had no idea how to make a good horror movie. As a result the film lacks any supernatural or gothic feel. When Blacula gets in a fight with someone, he punches them out a la Shaft while viewers  scream, "Bite him Blacula! Bite him damn it!" But the essential ingrediant to the success of Blacula was the performance by William  Marshall.  Marshall was inspired casting for the role or Blacula and it is doubtful any other actor could have made the character so convincing.  His baritone voice, good looks, grace and elegance made him the perfect leading man for the film.  Furthermore, when dressed as Blacula, he didn't make the cape look stupid, even when in a setting where it should have looked awkward such as a soul club in the middle of Watts. Marshall always managed to look elegant and refined in that cape. However, in a single instant Marshall could turn vicious and evil as he ripped open the throats of his victims. Marshall had a looming presence that demanded that you watch him. If it hadn't been for his presence, the Blacula films would not have been as popular as they became.
By the time they got around to making Scream Blacula Scream, the producers had seen a few Hammer Horror films and it looked much better, but had a much weaker script. But, as a result of the success of Blacula, they had a far bigger budget thus erasing much of the camp factor, as well as getting blaxploitation sex symbol Pam Grier to play a vodoo preistess and love interest! Scream Blacula Scream is a much better looking film. Unfortunatly they were not able to secure a better script, so the film lacked the impact of the original.  Yet, it didn't stop audiences from coming out for the film, and securing Marshall's reputation as a horror actor.
Two years after the first Blacula, Marshall was back in Abby, a black version of The Exorcist.  Marshall played Bishop Garnet Williams, the man called upon to exorcize a demon out of a possessed marriage counselor. However, Abby was a box office failure, both because it was more funny then scary and because it came out at a time when it was clear that blaxplotiation was just trying way too hard.  Wisely, Marshall ducked out of the starring role in Dr. Black and Mr. Hyde.
The rest of the 70′s and the early 80′s saw the aging actor making more small film appearances and doing further television guest spots.  Marshall tried his hand at voice acting as theJuggernaut and Iron Man in Spider-Man and His Amazing Friends.  He did comedy on The Jeffersons, he played the Grim Reaper in an episode of Benson and he even finally brought his role of Othello to the silver screen in 1981.  However, pop culture lightening stuck three times in 1987 when Marshall, at the prompting of his grandchildren, took the part of the second King of Cartoons on Pee Wee's Playhouse.  The King of Cartoons was an odd entity on the show.  Each week he would be introduced by the cab driver and William Marshal would stumble through the door in a crown and blue velvet blazer with a film projector in tow, and in his big baritone voice he would elegantly boom "LET THE CARTOONS………BEGIN!"  Then a minute and a half of an old bizarre cartoon would be shown, and that was the end of the segment.  It never really made a ton of sense, but it sealed Marshall in the hearts and memories of a third generation of television viewers.  After the sudden cancellation of Pee Wee's Playhouse, Marshall, now in his mid-sixties, retired from films and returned to his first love of theatre, only making three final films – Mel Gibson's Maverick in 1994, Sorceress in 1995 and Dinosaur Valley Girls in 1996.  He also became a regular on the horror convention circuit where he was remembered as being a friendly and warm gentleman who loved to meet his fans.
The tragedy of Marshall's death last month was the fact that he died from Alzheimer's disease.   Imagine the tragedy of not being able to remember the career that he had and the people that he worked with!  However, a legion of fans will always remember Marshal for his elegance, his cool, his mastery and his strength.  Whether being a vampire or a king, a scientist or a genie, William Marshall will always be the coolest black man ever to wear a cape.
Sleep well Blacula.