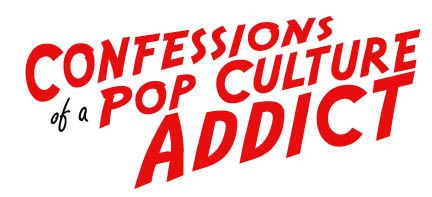 REMEMBERS
YVONNE CRAIG
1937 – 2015
"I meet women today who tell me that they grew up viewing Batgirl as an important role model. If they choose to know me in that context, well, I'll take it." – Yvonne Craig
Yvonne Craig had a face that launched a thousand pop culture articles.
I remember that it was a rainy day when I woke up at noon on July 16th, 2004, and due to a day of back breaking labor the day before, I woke up to a body was broken and bruised and my fingers were so raw that the skin had been torn from them. I only had enough strength to pull myself from my bed to the couch.  Flipping on the television, I was delighted to find the 1965 AiP Frankie Avalon and Dwayne Hickman vehicle Ski Party on City-TV.  Light and campy, it was exactly what the doctor ordered.  But it wasn't Frankie and Dwayne dressed in drag that grabbed my attention.  It was their beautiful co-star, Yvonne Craig,  as lovely co-ed Barbara Norris that made my morning just a little bit less stormy. You see, Yvonne Craig has always been a favorite of mine. Since I was a young boy I had a yen for Yvonne Craig and a flood of nostalgia of rushing home from school to watch Yvonne dressed in her famous purple and yellow costume on Batman came over me.  Well it inspired me to do I something I had never done before, but would go on to change my entire destiny.
I had found myself in a position in my life where I was starting to discover that I had a talent for expressing myself in the written word and, with "blogs" being a new found craze, I had recently created one.  At that time my entries were nothing more than narcissistic rants about whatever struck me as interesting about my life on that day.  Well, on the morning of July 16th, 2004 the most interesting thing in the world to me was Yvonne Craig.  Moving from the couch to the computer, I wrote a love letter to Yvonne Craig and put it on my "blog."
That letter would be the first pop culture article to be published on the internet, long before PCA was even an idea.  It was the article that spawned over a decade of pop culture adventures, reviews, celebrity interviews, press rooms and a professional career as an arts and entertainment writer.  In fact, the letter is still housed at PCA here.
With those deep eyes, dark hair, turned up nose and impish smile, Yvonne Craig was the perfect combination of sexiness, sophistication and spunk.  She had a good girl quality about her, but she was the kind of good girl that could lead a boy to do anything she wanted.  She was like that bad seed preacher's daughter that prayed every Sunday, but talked you into stealing candy for her from the five and dime after church.  But most of all, thanks to her roles in some of 1960's televisions most iconic cult programs, she became the first crush of generations of fan boys everywhere.
Of course Yvonne Craig will always be closely connected to playing the dual role of Batgirl and Barbara Gordon in the third and final season of Batman.  But what doesn't always get recognized was her direct inspiration in the creation of the character.  It's really sort of the "chicken and the egg" argument.  Who came first?  Yvonne Craig or Batgirl?
After starting off hot in 1966, by the fall of 1967 Batman was on its final legs.  Batmania was dying off, the joke was getting old and rating were dropping fast.  Devoting two nights a week to their schedule for the past two seasons, ABC decided to cut Batman back to one night a week.  However, the producers felt that maybe a new gimmick would bring the ratings back.  Maybe a little bit of sex appeal would put the BAM and POW back into Batman.  Maybe it was time for a "Batgirl."
Now in the comic books there had been both a Bat-Girl – Bettie Kane who was the niece of the more established Kathy Kane (aka Batwoman) who had only appeared in the comic a total of three times.  However, Batwoman and Bat-Girl hadn't been seen in the comics for years, and establishing obscure comic characters wasn't what TV executive William Dozier had in mind for his show.  Instead, he approached DC Comics editor Julius Schwartz with a concept that Batgirl should be the daughter of Police Commissioner Gordon and nobody should know her true identity. The idea was pretty original, and it was agreed that Batgirl would be reborn as Barbara Gordon.   Schwartz and his team got to work on the idea, and Dozier and his team hired Yvonne Craig to play the character.
In a rare example of a studio and a comic company working together in unison on the same concept, Batgirl would made her debut in Detective Comics #359 and a few weeks later Yvonne made her first appearance in the famous purple Bat-suit on television.  Although Batgirl was a definitely high concept novelty in the comics, Yvonne brought Batgirl to life with her high kicks and coy charm, exposing the character to an audience far beyond comics and securing her in the public subconscious. Even if they hadn't read a comic book in their life, everybody knew there was a Batgirl.  Never in the history of comics, then or since, had the wide-spread knowledge of a character existed in the public mind.   Batgirl was an instant hit with readers and viewers alike and would become one of the most important female comic book characters in history.  Although it might have been possible that Batgirl would have made her on legacy in comic books alone, it was Yvonne Craig's performance that made the character an overnight success and an instant fan favorite.
But what seems to be forgotten by the modern audience is that Yvonne Craig was far more than just Batgirl.  The reason she got the role in the first place was the fact that by 1966 Yvonne Craig was one of the most prolific young character actresses in Hollywood.  Likeable, subtle and fun, Yvonne Craig was the girl who showed up in just about everything.  She was a semi-regular on Dobie Gillis, appeared in two Elvis films (It Happened at the World's Fair and Kissin' Cousins), starred in the Tommy Kirk sci-fi stinker Mars Needs Women, was featured as a Russian ballerina in In Like Flint with James Coburn and made appearances in dozens of TV series including Gidget, Perry Mason, 77 Sunset Strip, Dr. Kildare, Wagon Train, McHale's Navy, My Favorite Martian, Ben Casey, The Man from UNCLE, The Big Valley and My Three Sons long before she became Batgirl.
And who could not forget her erotic performance as Marta the green skinned alien in the classic Star Trek episode Who God Destroys?  Seductive and insane, Yvonne Craig's dance captivated millions of sci-fi fans and the role became a part of the cultural lexicon.  It was Yvonne Craig that made Captain Kirk's "green skinned" woman a sexual fantasy of fan boys for generations.
So all of this was running through my head as I wrote a letter to Yvonne Craig about how, as a young boy, I fell in love with her watching Batgirl.  However, with a sudden moment of inspiration, I looked up Yvonne Craig's web-site and shot a link to her contact e-mail.
Imagine my surprise when a day later I got the following message from Yvonne Grail:
"Dear Sam.  Thank you for the VERY flattering open letter.  It made me blush!  I would love to send you a copy of my book (for fun summer reading) if you'll send me a snail mail address.  Enjoy what is left of summer. Best, Yvonne"
My heart burst with joy with this wonderful message.  Never before had my words found their way to the subject, and not to mention one that held a place in my heart.  The kindness of  her acknowledgement made me realize that I was not as far from my icons as I thought, and it had a huge impact on me continuing to write.
Well, I did send Yvonne my home address and a few weeks later I received an autograph copy of her autobiography From the Ballet to Batgirl and Beyond.  Inside was a personalized note that read "For Sam.  Enjoy!  Yvonne Craig."  A fantastic read, the book captured the full extent of Yvonne's illustrious career as she told very open and blunt about the people she loved (David McCallum, Bill Bixby, Elvis Presley) and the people she did not (Charles Bronson, William Shatner, Desi Arnaz).  A wonderful read, it was filled with stories of a working actress during one of television's most exciting eras.  They were stories from a woman who was surrounded by the greatest pop culture legends of Hollywood and wasn't afraid to talk openly about it.  The book was a wonderful gift from Batgirl to a boy who loved her.  The book still sits on the bookshelf in my office and is a cherished possession.
Yvonne Craig and I never met or spoke in person despite always being about one degree of separation from one another.  A few interview requests fell dormant, and a recent personal appearance was cancelled.  But there was one more article about Yvonne Craig left to write.  This morning I sat down and wrote my second article about Yvonne Craig.  This time it was her obituary.  Life is so bitter sometimes.
Since that rainy afternoon when I wrote my open letter to Yvonne Craig I have lived three lifetimes.  Everything has changed.  But when rereading my letter to Yvonne this morning, with tears in my eyes and a lump in my throat, I realized that one thing that had never changed was how I felt about her.  Really, in all these years it pretty much still says exactly what I feel and, right now, it has more of an impact than ever before.  It strikes a well-aimed yellow booted high kick right to my heart.
As long as there is a Batgirl, a little bit of Yvonne Craig will always be alive in our hearts and our minds forever.  Holy bitter-sweet, Batman!