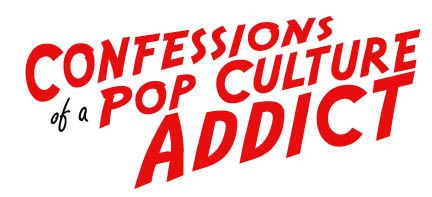 REMEMBERS 
PATRICIA NEAL
1926 – 2010
"Frequently my life has been likened to a Greek tragedy, and the actress in me cannot deny that comparison" – Patricia Neal 
Patricia Neal's life reads like the biblical book of Job.  Despite a career full of monumental triumphs, her fame could not protect her from the cruel hand of fate that tested her strength again and again.  It took her children, her trust, her love, her independence, her sanity and her health, but it could not take her dignity or her life. Cheating death in 1965 after Variety reported her demise from a series of strokes that left her crippled and in a coma, it wasn't until August 8th 2010 that the 84 year old Oscar winning actress finally slept into a peaceful eternal rest after a battle with lung cancer.  The fact that she lived to see 84 is a true testament to Patricia Neal's ability to survive.  During her life Patricia Neal fought death, illness, loss and betrayal with a sense of dignity and continuously pushed herself against the greatest personal odds. 
Born in a Kentucky mining camp, Patsy Louise Neal showed great talent early on when delivering monologues at church functions.  Entering local theatre productions in Knoxville, Tennessee, she eventually studied acting at Northwestern University.  After two years, with $60 in her pocket and a heart full of courage and ambition, Patsy, now calling herself "Patricia," traveled to New York in 1945 to join the other hundreds of aspiring actors who dreamed of the bright lights of Broadway.  Not long after her arrival Neal caught the attention of playwright Eugene O'Neil who hired her as part of his summer stock theatre in Westport, Connecticut.  It was there that Neal was spotted by Lillian Hellman who cast her in the 1946 Broadway production of Another Part of the Forest.  The production proved to be a smash hit and Neal won a Tony award for the production, putting her permanently on the radar of casting agents and talent scouts.  Soon afterwards Neal was offered a deal with Warner Brothers Studios and headed to Hollywood. 
Although striking to look at, Patricia Neal was not aesthetically beautiful like actresses Joan Crawford, Veronica Lake or Rita Hayworth, but Hollywood attempted to turn her into a glamour girl nonetheless.  Her screen debut would come in 1949 when she appeared in John Loves Mary opposite Ronald Reagan.  However, fate would begin to pull the strings later that same year she appeared in The Fountainhead with Gary Cooper.  Deeply enamored with each other, Patricia Neal and Gary Cooper began seeing each other off the set.  However, Cooper was already married and was unwilling to leave his wife for Neal.  Instead the two had a long affair and appeared together again in Bright Leaf (1950).   As a result of their love affair Neal became pregnant with Cooper's child and had an abortion, which was followed by a public confrontation with Cooper's daughter who spat in Neal's face.  The result of the drama permanently split Cooper and Neal up, which lead to Neal having a nervous breakdown.  According to her family and friends she never entirely got over Gary Cooper. 
Still reeling from the breakup with Gary Cooper, Patricia Neal was temporarily suspended by Warner Brothers after refusing to appear in a western with Randolph Scott, prompting her to leave Hollywood and return once again to the New York stage for a brief time as she tried to pull her life together.    However, Patricia Neal would return to Hollywood by the middle of 1951 where she made a string of pictures, including the sci-fi classic The Day the Earth Stood Still with Michael Rennie.  In that film she uttered one of the most famous lines in science fiction history – "Klaatu barada nikto!" 
Despite her inability to keep up with the glamour girls of Hollywood, Patricia Neal had something that most of the Hollywood starlets didn't have.  Raw talent. Thus, as the 1950's continued Neal left the glamour girl image that never quite worked for her behind and took on more character parts which better suited her talents.  In 1957 she proved the power of her tlaents when she played opposite of Andy Griffith in Eliza Kazan's post On the Waterfront film A Face in the Crowd, and gave an almost disturbing performance as a high class older woman who keeps George Peppard in her "service" in Breakfast at Tiffanies.  
By the early 1960s Neal became a regular in live television and anthology programs such as Playhouse 90, Matinee and Studio One.  It was during this period that she met British author Roald Dahl who wrote such bizarre children's classic such as James and the Giant Peach, Charlie and the Chocolate Factor and Matilda.  Although she said later in life that she was never in love with Dahl, she had a respect for him and wanted children.  The pair married and had five children together.  However, motherhood would prove to be a source of both joy and great pain for Neal.   Tragedy struck Neal's life when a carriage containing her four month son was struck by a New York taxi cab.  Her son lived, but suffered massive brain damage.  Two years later her seven year old daughter died from a severe case of measles.  In order to deal with her pain Neal kept working and took no time off of her career.  This would lead to her greatest achievement in Hollywood when she won the 1963 Oscar for Best Actress for her role in Hud opposite PauL Newman.  
Back on top of her game and more popular then ever, once again the cruel hands of fate knocked Neal to the ground when in 1965 she suffered a series of crippling strokes that left her in coma.  Pregnant at the time, Variety reported Neal's death and rumors of Patricia Neal's fate began to flourish.  Although she was not expected to live, Neal awoke from her coma nearly three weeks later and, miraculously, her unborn baby was still healthy.  Unfortunatly the same could not be said for Neal.  Paralyzed on the left side of her body, partially blind, suffering of amnesia and unable to speak, Patricia Neal was only a shadow of the woman that she once was.  After months in hospital Neal was released in the care of Roald Dahl, and was brought to his estate in England.  Dahl dedicated himself to getting Neal back to full health, bringing therapists and specialists to the house daily to work with a severely crippled and depressed Neal.  Later she would say "I loathed life when I first went back to England.  I had exercises to do every day. My husband had people coming in to teach me — three a day. I wanted to commit suicide, but I didn't know how."  Finally, in November 1966 Neal came to an epiphany and decided to live again and strove to regain her independence.  By 1967 Neal was back on her feet and made her first public appearance when she gave a speech at a New York benefit for Brain Injured Children before an audience of two thousand guests.  Once unable to walk, talk or write, Patricia Neal had come back from the brink of oblivian.  Her recovery was a miracle. 
By the end of the year Neal was back to work and appeared in The Subject Was Roses which she earned a second Oscar nomination.  Immediately she was offered the plum part of Mrs. Robinson in The Graduate but, concerned about taking the part so soon after her recovery, Neal turned it down.  However, much of Neal's best work throughout the 1970s appeared on the small screen, starting in 1971 when she brought Olivia Walton to life in The Homecoming, the TV movie pilot for the classic family series The Waltons.   Her performance won her an Emmy nomination, but Neal opted out of the ongoing series.  Instead she went on to win a series of Emmy awards in the 70's in various television films including Tail Gunner Joe and All Quiet on the Western Front. 
Yet, just as she was getting her life together again, as was a pattern her entire life, the carpet was pulled out from under her feet.  In 1983 her loving husband, who had been a figure of strength during her recovery, revealed that he was having an affair with her for close friend Felicity Ann d'Abreu Crosland.  Dahl quickly divorced Neal and was married to his mistress by the end of the year.  The betrayal shocked and embittered Neal, but in order to numb the harshness of the situation she continued her work in television and films, and also began writing her memories, which were released in 1988. 
Although she slowed down in her final years, Patricia Neal appeared in 2009's Flying By starring Ahnaise Christmas, Mo Collins and Billy Ray Cyrus.  Neal also dedicated herself to supporting causes aiding those stroke victims and children with brain trauma.  Yet, while she was renowned for her strength and courage in the face of tragedy, Neal admitted  in 1984 stated that she was tired of being told she was brave, courageous and plucky and that she was just someone who had absorbed more than her share of rotten luck. 
However, on the evening of August 7th 2010, gathering her family by her bedside as she lay dying, Patricia Neal looked back at her life and gave one message for her family to take away.  Her final words to the world were "I've had a lovely time."  Even when staring death in the face, Patricia Neal was able to face it with dignity.