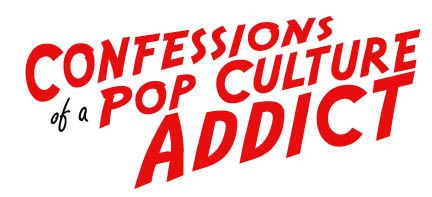 REMEMBERS
PATRICK MACNEE
1922 – 2015
"Mrs. Peel, we're need."  – Tag line to The Avengers.
"I like clubs and pubs and bowler hats.  I like whiskey and lime." – Patrick Macnee on the 1964 novelty record "Let's Keep it Friendly."
"Now don't you worry John, things will be okay.  Just pick up your umbrella and bowler and go on your eccentric way." – "The Ballad of John and Emma" by failed 17 year old poet Sam Tweedle.
In his 1988 autobiography Blind in One Ear, British character actor Patrick Macnee told of a morning in 1982 when he received a panicked phone call from his daughter Jenny who had just received news of his death.  Apparently, reports had gone over the news wires that Macnee, most famous for his portrayal of super spy John Steed in the iconic 1960's spy series The Avengers, had died of "natural causes" and reporters were calling his family for comment.  At a healthy age 60, Macnee was still alive and kicking and the press had it all wrong.  Instead it was British actor Patrick Magee, who had been in A Clockwork Orange and Chariots of Fire, who had died.  The name was close, but Macnee had a lot of living left to do.
Thirty three years later the news wires have reported that Patrick Macnee has died again.  This time there was no mistake.  They got it right.  At age 93 Patrick Macnee died quietly at his home in Rancho Mirage, CA.  The world is a little less classy without him.
I can't even begin to explain the influence that Patrick Macnee and his portrayal of John Steed had on me growing up as a teenager.  During the 90's, while my pals ran home to play guitars with their garage bands after high school, I was running home to watch The Avengers on A&E.  While they tried to emulate Kurt Cobain and Eddie Vedder, I was trying to emulate Patrick Macnee.  They dressed in plaid and doc martins and I wore jackets and hats.  They knew all the lyrics to Creep and No Rain, I knew all the lyrics to Kinky Boots and Let's Keep It Friendly.  I even once attempted to buy a bowler hat but I sadly discovered that I looked more like Oliver Hardy than John Steed.  I decided to stick with the fedoras.
But there was little doubt that Patrick Macnee had a certain hold on me as a teenager, and I thought he was certified cool.  I mean, he was always an old guy.  Even when he made The Avengers in the mid 1960's he was past his baby faced prime and already had a stodgy old world feel about him.  What the appeal of Patrick Macnee was, both in the 1960's and through the decades, was the fact that he had a genuine eccentric appeal that was based entirely on charm and class.  With a wink in his eye, a bounce in his step and a sing song quality in his voice Patrick Macnee seemed to live life a little bit differently, and a little bit finer.  He was the embodiment of the Victorian dandy living in the world of the 60's spy craze.  While Napoleon Solo used a gun, Steed used a fencing foil concealed in an umbrella.  While James Bond scored with the ladies with a blunt sexuality, Steed seduced them with subtle innuendos and whimsical ad-libs.   While John Drake fought hard with his fists, Steed seemed to be dancing a flamboyant waltz during a fight.  The Avengers were little bit camp and a little bit fetish, but it was all charm and class.
But where did the character of John Steed start, and where did it end?  Who was I trying to emulate – the actor or the character?  Well, according to one actress I spoke to, reality and fiction bled together between Macnee and Steed.  When I was 19 years old I went to a small science fiction convention (although, in reality, you could have barely even called it that) in the basement of a church in Toronto where they had flown in British actress Anneke Welles to talk about her time as obscure 1960's Doctor Who companion Polly opposite William Hartnell and Patrick Troughton.  With most of her Doctor Who episodes missing, those in attendance were excited to know about her time on the cult sci-fi series.  However, I was enamored by her because she played the woman dressed as a pussycat that hung off of Patrick Macnee in the classic 1963 Avengers episode Dressed to Kill.  Clinging on to a photo of her and Patrick Macnee to get signed, I gushed when I asked her "What was Patrick Macnee really like?"  Anneke explained to me that Patrick Macnee and John Steed were virtually one and the same.  When the cameras stopped rolling, Macnee didn't change.  She claimed that Macnee wasn't even acting.  He was just playing the character as if it was himself.  That elegance, wit, charm and love for finery was an important part of his actual personality that the producers on The Avengers would even let him ad-lib as he went along.
Which was an important element in the magical chemistry between him and Dame Diana Rigg when they were paired as John Steed and Emma Peel in 1965.  Most casual pop culture fans don't realize that Rigg was actually the fourth of Macnee's Avengers co-stars, but her popularity was so immense that she would eventually out shadow him as the icon of the series.  But despite her popularity, you couldn't have a Mrs. Peel without a John Steed.  He set it up and she knocked it down, and he retorted with an offbeat response.  It was the perfect chemistry and connection between those two wonderful eccentric actors that made the show such a cult classic.  The natural patter, the shared whimsical sense of humor, the chaste flirtation, the throw away double entrees and the freedom to ad-lib beautifully together made Macnee and Rigg one of the most original, and most delightful, screen pairings of all time.  It was so magical that when Diana Rigg left the series after three years, whoever ITV paired with Macnee didn't have a chance.  It just wasn't the same.
Although John Steed was his iconic character, Patrick Macnee had a long and illustrious career on stage and screen.  He is one of the few actors to play both Sherlock Holmes and Dr. Watson in various productions.  He appeared in a ton of classic American television including Studio One, Rawhide, The Twilight Zone and Playhouse 90.  He thrilled spy genre fans when he teamed up with Roger Moore as James Bond's "side-kick" Sir Godfrey Tibbet in A View to a Kill.  He even showed up in such unlikely productions as This is Spinal Tap, The Hardy Boys, The Howling, Battlestar Galactica,  Magnum PI, The Littlest Hobo, The Love Boat and the music video for Oasis' 1996 hit Don't Look Back in Anger.  But no matter what part he took on he couldn't erase the charm and the class.  It was like a trademark that followed him from production to production.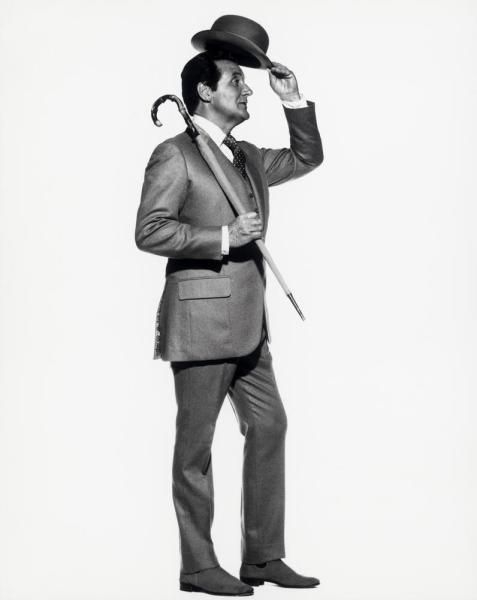 He may have already been a Victorian throw back when he was in his prime, but he was also a beloved icon of British mod culture which has continued to teach us that a little bit of charm can you get you through the most dire death trap.  The only one I guess it can't get you through is death itself.
We already miss you Patrick Macnee.  I hope the whiskey and lime flows endlessly wherever you may be.