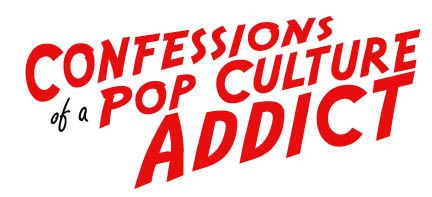 REMEMBERS
BARBARA BILLINGSLEY
1915 – 2010
"June Cleaver has always been a part of my life and always will be." – Barbara Billingsley
She wasn't the first TV mom, and she wouldn't be the last.  However Barbara Billingsley was the best.  With her hair perfectly coiffed, Barbara Billingsley played TV mom June Cleaver on Leave it to Beaver.  She was the housewife in high heels and pearls, and for multiple generations of television viewers she was exactly the ideal of what a mother should be like.  Calm, beautiful, supportive, loving and tender, Barbara Billingsley became the archetype of television motherhood.  Sadly, on October 16th, 2010 the television generation became orphaned.  Barbara Billingsley quietly passed away at her home in Santa Monica at age 94
Born Barbara Combes in Los Angeles, Barbara began acting as a young girl in elementary school, which followed her through high school and into college.  When a production she was performing in called Straw Hat got a shot at Broadway, Barbara went with it to New York City.  However, when the production shut down within five days, Barbara did not return home with it.  Seduced by the lights of New York, Barbara got a flat and started a modeling gig for $60 a week.  Eventually she captured the eyes of MGM Studio scouts who gave her a contract and Barbara started appearing in uncredited bit parts in numerous films.  Upon her return to LA Barbara also caught the eye of restaurateur Glenn Billingsley and the two were married in 1941, producing two sons, Drew and Glenn Jr.  However, their marriage would be short and the couple split in 1947, just as Barbara's career in films began to take off.  As a result or her budding career and despite being married again another two times, Barbara Billingsley kept her married name throughout the rest of her life.
Barbara Billingsley never made it in films.  Despite her natural good looks, she was never leading lady material.  But as television entered it's golden era, new opportunities for success was calling.  Making various guest appearances on a number of forgettable programs, Barbara got her first crack as a TV mom in 1955 on a short lived sit-com titled Professional Father.  A summer replacement, Professional Father lasted only 18 episodes.  Her next regular gig was on a short lived program in 1957 called The Brothers.  However it was during a guest spot on the hit series Make Room for Daddy that Barbara Billingsley had her first major breakout role when she went on a date with recently widowed Danny Thomas.  The episode gained a great response from viewers and CBS considered hiring Barbara as a replacement for Danny's former leading lady Jean Hagen.   But the producers of a brand new CBS sit-com, Leave it to Beaver, were watching too and they offered Barbara the role of matriarch June Cleaver and a television icon was born.
In the role of June Cleaver, Barbara Billingsley became the ultimate fantasy mother.  Moms like her weren't real.  She never lost her temper, always had the house looking immaculate, was educated, well spoken, sexually chaste, gentle and did the cooking, cleaning and gardening in high heels, pearls and conservative cut dresses.  She was a product of a repressed era for women where they were best seen and not heard and belonged in the home and not out in the world.  You rarely saw June Cleaver drive and you almost never saw her outside of the house.  Rarely losing her temper, June was not the disciplinary and left husband Ward to the stern lectures, and mainly acted as a bemused observer to the antics of sons Wally and the Beaver.  However, what June Cleaver provided the series was a calm and understanding presence and unconditional love.  As she told TV Guide in a 1997 interview, ""She was the ideal mother.  Some people think she was weakish, but I don't. She was the love in that family. She set a good example for what a wife could be. I had two boys at home when I did the show. I think the character became kind of like me and vice versa. I've never known where one started and where one stopped."  June Cleaver was your hostess into the Cleaver household, providing a warm and cheery "Hello boys" to her sons when they came home, and a tender "Don't you think you were a little hard on Wally and Beaver" to Ward.  But most of all she was the Mom that every kid wished was theirs.  As years went by television programs would either try to imitate her, or they would try to create anti-June Cleavers. She was perfection in pearls and the archetype for motherly love, making her the patron saint of TV Moms.
After Leave it to Beaver finished in 1963 after six seasons, Barbara Billingsley was so engrained as June Cleaver in the minds of the public that roles began to dry up for her.  As society changed from the repressed era of the 50's to the counter culture chaos of the 60's the industry looked upon Barbara Billingsley as a throwback.  As a result Barbara Billingsley left show business and, for the exception of making two appearances on The FBI in 1971, spent much of the next two decades raising her sons and traveling throughout Europe.  But as she physically disappeared from the public eye, Leave it to Beaver continued in strong circulation on television, keeping Barbara in the hearts and minds of viewers everywhere.
Barbara Billingsley would eventually make her comeback in a scene stealing moment in the hit 1980 comedy film Airplane as a jive talking senior citizen.  Barbara Billingsley's return to show business was embraced by the entertainment industry because now the people making the shows were the same kids who grew up watching her.  Barbara would go on to make guest appearances, often coyly parodying her own image, in a score of programs including  Mork and Mindy, Silver Spoons, Mike Hammer, Parker Lewis Can't Lose, Empty Nest and My Name is Earl.  Probably Barbara's most notable role during the 1980's was as the voice of striped  socked "Nanny" in the animated program Muppet Babies, which she received after meeting Jim Henson at a party.  Meanwhile, Barbara was always willing to reprise her most famous role as June Cleaver, which she did on multiple occasions on a strange cross section of programs including Amazing Stories, Elvira's Movie Macabre, The Love Boat, Saturday Night Live, Murphy Brown and Roseanne.  She even reunited with the Leave it to Beaver cast for a disastrous syndicated sequel to the program called Still the Beaver from 1983 to 1989.  As generations of viewers grew up and introduced Leave it to Beaver to their children, the world embraced Barbara Billingsley and June Cleaver who carved a special maternal place in their hearts.
Not surprisingly, Barbara stayed close and beloved by her young co-stars.  To Jerry Mathers and Tony Dow she acted as a mentor and friend throughout the highs and lows of their careers as they were united and reunited time and time again on television, autograph shows and talk shows.  In fact, earlier this summer I had first learnt that Barbara Billingsley was ill when I had heard via a contact that co-stars Frank Banks and Ken Osmond, who played rascals Lumpy Rutherford and Eddie Haskell, had visited an ailing Barbara at her home in Santa Monica to let her know how much they loved her.  A true testament to the eternal devotion to everybody's favorite TV mom.  Barbara Billingsley may no longer be with us, but she remains to be the pop culture symbol of love and motherhood and her loss has been felt by multiple generations of friends and fans throughout the world.