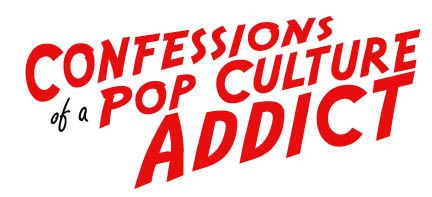 REMEMBERS
CHARLES NAPIER
1936 – 2011
"I always felt I played myself or some kind of version of myself. If you think about it, old actors probably don't even have a self" – Charles Napier
When it came to squared jawed tough guys, you couldn't get a squarer jaw then Charles Napier.  With his gritted teeth, slight sneer and a jaw that could make Dick Tracy jealous, Napier filled the bill for generals, judges, thugs, cops and other assorted tough guys.  But while he never became an icon in the same way that Clint Eastwood or Steve McQueen did, if you loved movies there was a good chance that you saw at least something with Charles Napier in it.  Charles Napier was Hollywood's tough guy for hire.  From sexploitation to Oscar winnng dramas, 70's cop shows to classic comedies, direct to video stinkers to animation voice acting, Charles Napier was everywhere to the point that his presence in Hollywood meant different things to different people.  Where was his jumping off point?  Star Trek?  Russ Meyer?  Bluea Brothers?  Rambo?  Over the last week, as writers have honored the life of Charles Napier, they have put a different focus on different aspects of his long and varied career.  But one thing remains the same.  Charles Napier played a hell of a tough guy, and although never a star, his death last week has been felt by the entire pop culture community.
Charles Napier never intended to become a Hollywood actor.  In fact, he first intended to be a basketball coach, but after dabbling in both teaching and coaching for a number of years, Napier ended up living in a Clearwater, Kentucky theater as the live-in janitor.  It was there that he got a small walk on in a production of Othello.  Having acted in both graduate school and in various local theater groups, Napier decided to take up acting professionally which lead him to a short discouraging stay in New York and eventually playing small parts at the Globe Theater in San Francisco.  Before long Napier found himself on the streets of Hollywood, looking for his big break while parking cars and pumping gas.  It was in Hollywood that he became acquainted with Jack Nicholson and Dennis Hopper who helped him secure an agent.  Not long after Napier got his first on-screen gig playing a small role in a 1968 episode of Mannix.
A year later Napier would finally make it onto the pop culture radar when he won the role of Adam, a rock singing space hippie cult member in the 1969 Star Trek episode The Way to Eden.  One of the goofiest episodes from the original Star Trek series, The Way to Eden was Gene Roddenberry's attempt to comment on the 60's counter culture movement, as well as commune living which was a curiosity at the time.  With his big grin, blonde afro and inappropriate musical numbers, Charles Napier stood out amongst the other space hippies in both height and charisma and was an undeniable presence and highlight of the episode.  However, The Way to Eden proved to not only have a tragic ending, but served as a warning about cults and fanaticism with a Jonestown massacre type ending.  In the episode's most powerful moment, Napier redeemed his otherwise goofy performance by performing an emotional ballad while the members of the cult sacrificed themselves by eating poisonous fruit, bringing them to their personal "paradise." The episode became a classic, and Napier had found his first foothold on fandom amongst Trekkies.
In 1969 Napier made a pair of low budget Westerns that went no where, but fate would take him on the most unexpected path when his girlfriend told him that a director had approached her at work and asked her to come and audition for him, but she felt uneasy about it and wanted Napier to escort her to the audition.  The director was sexploitation master Russ Meyer and, incidentally, the girlfriend worked as a stripper in a go go club, which probably explained a lot.  Napier took her to the audition and came face to face with the burley and intimidating "king of sleaze" who stared down Napier and said "What the hell are you doing here?"  Napier replied "She's not comfortable around you."  Meyer replied "Well are you comfortable around me?"  Napier gritted his teeth and said "About as far as I can fuckin' throw ya."  Meyer grinned and offered Napier the leading role in the film which was his 1970 soft porn Cherry, Harry and Raquel.  In the role of corrupt cop Harry Sledge, Napier not only established his image as a cinematic tough guy, but he was also one of the first actors to do full frontal nudity in a high profile film.  A follow up to Meyer's Vixen!, which established the soft porn genre and received critical acclaim, Cherry, Harry and Raquel was a hit in the underground film circuit, and Napier was on his way to cult stardom.
When 20th Century Fox reluctantly hired Russ Meyer to film Beyond the Valley of the Dolls, a "sort of" sequel to the notorious Valley of the Dolls, Russ Meyer gathered his favorite actors around him which naturally included Charles Napier.  Originally intended to connect the two films as a sequel by playing Lyon Burke, a character from the original film, writer Jacqueline Susann sued the studio for attempting to do a sequel without her approval.  As a result the linking plot line was canned and Napier's part was rewritten for him to play business man Baxter Wolfe who reencounters his former love "Aunt" Susan Lake and wins her love all over again.  Although he would go on to play hard boiled characters in his other films, Napier's character Baxter Wolfe was, without a doubt, the squarest characters in a film full of swingers, deviants and weirdos.  Yet, Napier's performance helped to bring Beyond the Valley of the Dolls somewhat down to Earth, and reminded the audience that there is, indeed, all types within Los Angeles.  Meyer brought Napier back for his next film, The Seven Minutes, and had him reprise the role of Harry Sledge in 1975's Supervixen!  However, Hollywood was not always kind to the stars of Meyer's films, and for most of them a credit in a Meyer film was the kiss of death for a career in film.  For Napier it would prove to be the opposite.  When legendary director Alfred Hitchcock caught a screening of Supervixen! he was astonished by Napier's disturbing performance of a violent man on the edge of sanity.  He had Napier located and brought to his office at Paramount.  Taking a quick glance at Napier he simply said "Sign him" and Napier was instantly signed as a contract player for Paramount productions.  Ironically, Napier and Hitchcock would never cross paths again.
Napier became a regular feature player in many of Paramount's television programs throughout the 70's and into the 80's.  It was on an episode of Kojak that Napier met a young aspiring actor who was just getting his feet wet in Hollywood.  The kid's name was Sylvester Stallone.  Napier and Stallone struck up a friendship on the set and Stallone told Napier that if he ever hit it big that he'd come looking for him to co-star with him in a picture.  Napier laughed the kid off, but a few years later Stallone became a Hollywood superstar in Rocky.  Meanwhile, Napier had appeared in a ton of hit TV series with reoccurring roles in BJ and the Bear, Dallas and The Oregon Trail and had  a number of scene stealing moments in the 1980 comedy classic The Blue Brothers as honky tonk singer  Tucker McElroy.  Meanwhile, as Stallone's career star shone brighter, Napier figured that the "Italian Stallion" had forgotten his promise, but Stallone made good.   Napier received a phone call from Stallone during preparation for the sequel to his 1982 hit First Blood which featured the debut of his iconic portrayal of Rambo, and asked Napier to audition for the role of Rambo's mission commander Marshal Murdock.  The studio wanted Lee Marvin for the role, but Marvin was unavailable and Stallone had remembered his promise to Napier and backed him for the role.  Rambo: First Blood Part II would be one of the biggest hits of 1985 and one of a cult hit of the 1980's, creating yet another unique fan base for Napier amongst action film buffs.
Throughout the 80's and 90's Charles Napier remained a constant fixture on television and films, usually playing cops, military men or heavies.  However, it was Oscar winning director Jonathan Demme that Napier found key roles in some of Hollywood's modern classics.  First working together in a forgettable 1980 film called Melvin and Howard; Demme brought Napier back for the 1986 comedy Something Wild.  Demme's next film with Napier would prove to be the big one.  Napier played Lt. Bill Boyle, the prison guard who helplessly watches in horror as Anthony Hopkins bites out his partner's tongue, only to be gutted and crucified by Hopkin's classic serial killer character Hannibal Lecter, in 1991's Silence of the Lambs.  The film would go on to win Best Picture, with Demme receiving his Oscar for best director, and Napier getting his most memorable "gross out" moment.  Napier would find himself in Demme's next Oscar winning film, 1993's court room drama Philadelphia, where he played Judge Garnett who oversees Tom Hanks' trial for wrongful dismissal for being fired from his conservative law firm for having AIDS.  Other films that Charles Napier appeared in for Jonathan Demme included Beloved and The Manchurian Candidate.  Via his films with Demme, Napier became visible and noteworthy to a more mainstream audience of film lovers.
However Charles Napier's career wasn't just about Oscar winning films in his later decades.  Napier appeared in plenty of guilty pleasure favorites such as Ernest Goes to Jail, Maniac Cop 2, Jury Duty, 3 Ninjas, The Cable Guy, Steel, The Nutty Professor II and the Austin Power films.  He also did voices for a number of animated series, including regular gigs on Superman:TAS, Justice League, The Simpsons and Squidbillies.  As a side note, possibly the most famous of all the characters that Charles Napier provided the voice was the originals grunts and growls for the Hulk in the classic Incredible Hulk TV series starring Bill Bixby and Lou Ferrigno.
As I stated before, Charles Napier was many things to many people, and through a long career as one of Hollywood's most successful character actors, Napier did just about every type of production that needed a tough guy.  Charles Napier's death leaves a hole in Hollywood that will be picked up by the current breed of aspiring tough guys, but nobody will ever be able to replace the square jaw toughness of Charles Napier