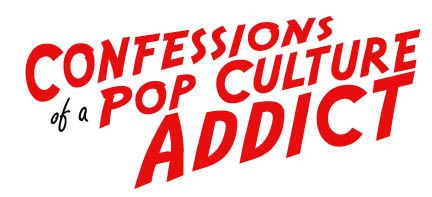 REMEMBERS
DAVID NELSON
1936 – 2011
Long before the Bradys, the Cunninghams, the Cleavers or the Andersons, the Nelsons were America's first family of comedy.  Bandleader Ozzie Nelson, his singer wife Harriet and sons David and Ricky had been a part of the American landscape since 1944 and for three decades America would watch as their family grew via the radio, television, movies and music.  The Nelsons became a part of Americana, and represented what the American nuclear family was supposed to be like.  Sadly, on January 11th, 2011 the last of the fabled Nelson Family passed away.  Oldest son David Nelson joined his family as a part of America's fading past.  Although America will think of him as a clean cut kid for eternity, David Nelson was 74,
Like most children of celebrities, David Nelson grew up in the public spotlight from the day he was born, never knowing what it was like not to be part of a Hollywood institution.  However, where David's life differed from most Hollywood kids was that as soon as he was ready, he became part of his parent's act.  As a result, eventually the walls that separated fantasy and reality began to crumble down around him,.  Yet, despite the unorthodox reality of his early life, David Nelson seemed to handle the fame relatively well, staying out of the spotlight and staying on a successful path in the entertainment industry throughout his entire life.
When David's parents, Ozzie and Harriet Nelson, began their popular situation comedy radio show in 1944, David was only eight and his brother Ricky was just four.  Although Ozzie and Harriet decided to incorporate their son's into the program, their roles were played by professional child actors that were somewhat older then their boys.  In David's case, his part was played by actor Joel Davis.  However, in 1945, when he found out that his friend Lindsey Crosby, son of crooner Bing Crosby, was to appear on his father's radio program, David persuaded his father to allow himself and Ricky to be on their show as well.  The following season the actors portraying the boys were gone, and David and Ricky moved into their roles without missing a beat.  Becoming immediately popular with audiences, David and Ricky were soon crowned "The Crown Princes of Radio" by Radio Life Magazine.  For David and Ricky, their show business career wasn't really acting.  All they had to really do was read the lines which, most often, where written by their own father with their individual personalities in mind.  All the Nelson boys really had to do was be themselves.  The public fell in love with the Nelson Family, who quickly became a personification of the All-American post-war family – pure, traditional, uncontroversial and unconditionally loving.  The Nelsons were the living embodiment of the idea of American values. 
In 1952 the Nelsons made the transition from radio to film when they made their film debut in Here Comes the Nelsons.  David, now sixteen years old, had grown into a handsome young man and a splitting image for his famous father.  The film acted as a pilot for an Ozzie and Harriet TV series to see how the public would react to seeing, instead of just hearing, the Nelsons.  The film was a success, and The Adventures of Ozzie and Harriet moved to television that fall and lasted a record breaking fourteen seasons.  For decades The Adventures of Ozzie and Harriet held the record as being the longest situation comedy in television history, although it was eventually beat by The Simpsons in 2004.  Yet, still today the show holds the record of being the longest running live action sit-com ever. 
By playing himself on his parents' program from the age of nine until thirty, the entire world watched David Nelson grow up before their very eyes.  However, although the entire family was popular, David Nelson was never America's favorite son.  Throughout his entire career he seemed to stand in the shadow of little brother Ricky.  As children, David played the straight man to Ricky, with Ricky getting all the good lines and all the laughs.  As teenagers, David watched from the sidelines as Ricky became one of the world's biggest teen idols after starting a successful recording career in which he often competed head to head with Elvis Presley for top spot on the Billboard charts.  David Nelson had a far more subtler and quiet presence on the pop culture radar, and compared to the large personalities dominating the family, David often seemed to slip quietly in the background.  However, despite Ricky's massive popularity, David Nelson always remained to be his right hand man and biggest supporter, never allowing sibling rivalry or professional jealousy to enter their relationship.  "We were three and a half years apart, so when Rick was funny I laughed with everyone else. And when he became a popular singer, I rooted for him" David once explained when asked about his feelings on his brother's larger fan base.
Yet the fine line of reality and fantasy would often be crossed when the Nelson boys became older.  As they began different pursuits and interests, Ozzie began to write the true life activities and events of the family's life into the TV show.  As a result, The Adventures of Ozzie and Harriet became much like a primitive version of the phenomena that reality television is today.  When David left home to go to college, the television program followed him.  When David joined a fraternity, Ozzie wrote an episode capitalizing on it.  When David married first wife June Blair in 1961 a second mock ceremony was conducted especially for the television program, and June joined the cast of the series.  Even the births of their sons was written into the show, thrusting the spotlight on a second generation of Nelsons.  Yet, while Ozzie's scripts flirted with reality, the show was still, more or less, fictional.  Despite the fact that the Nelsons represented the ideal family, life was not always that simple.  Behind the scenes Ozzie Nelson was known to be tyrannical and a control freak.  "It's an awfully big load to carry, to be everyone's fantasy family" David once said, "We would keep up the front of this totally problemless, happy-go-lucky group. There might have been a tremendous battle in our home, but if someone from outside came in, it would be as if the director yelled, 'Roll 'em'. We'd fall right into our stage roles."
Where The Adventures of Ozzie and Harriet deviated from reality was David's career pursuits beyond being on the show.  Depicted in later seasons pursuing a career in law, in reality David remained in the entertainment industry for the rest of his life.  First taking a crack at acting, David made a number of films early in his career, but most of them were forgettable for the exception of the Oscar nominated Peyton Place alongside a cast of young promising actors including Diane Varsi and Russ Tamblyn.  However, David quickly changed his interest to directing and producing, gaining his first crack at directing by his father, who allowed him to take charge of a number of episodes of Ozzie and Harriet near the end of the series. 
By the middle of the 1960's, Ozzie and Harriet was still a television staple, but as America fell into a chaotic era of assassination, war, race riots and the counter culture movement, the Nelson Family were already a throw back to an earlier and more innocent time.  Despite Ozzie's attempts at trying to update the program, the Nelson Family was not hip.  As a result The Adventures of Ozzie and Harriet went off the air in 1966.  But even before the show went off the air, David had already began to branch out as a director of episodic television, starting on the short lived series O.K. Crackerby!  In 1969 David directed his first feature film, Childish Things, with Don Murray and Linda Evans, and in 1973 filmed a documentary called Easy to Be Free which followed his brother on tour, who had just had his come back hit Garden Party.  The same year David also made the attempt to bring his parents back to television when he developed the series Ozzie's Girls.  In an attempt to drop Ozzie and Harriet into the modern era, David's concept was that Ozzie and Harriet had rented out their son's rooms to two hip college girls, – one black and one white.  Each week Ozzie and Harriet would act as parental figures to the young ladies, dealing with more modern situations and with the comedy being centered on their inability to understand girls after raising boys.  Teaming up with his father as the show's primary writer, David directed and/or produced one seasons worth of Ozzie's Girls, but the show was not picked up for the following season and quickly faded into obscurity.
In the years that followed, the American dream that the Nelsons represented would begin to fall apart and crumble as real world reality set in, beginning with the death of family patriarch Ozzie, shortly after the cancellation of Ozzie's Girls, from a battle with liver cancer.  The same year David left June for Yvonne Huston, who he quickly married shortly after the divorced.  Rick would battle with drugs and alcohol addiction, causing him to separate from his wife Kristin and their children, and tragically died on Christmas Eve 1985 when the plane carrying himself and his band crashed in De Kalb, Texas.  The death of Rick crushed Harriett who became a virtual recluse, making only a handful of rare public appearance until her death in 1994.  Left alone as the last of the original Nelson family, David quietly slipped into the background of the entertainment industry.  Primarily directing commercials via his own production company, David rarely made screen appearances hismelf.  His final screen role would be in John Water's cult classic Cry-Baby where he parodied his family's 1950's persona as the father of Traci Lords. 
Yet, as the last of the Nelson's, David would finally get to step out of his family's overbearing shadow in 2006 when he was honored by the TV Land Awards for his part as a member of America's first sit-com family, and also received his own star on the Hollywood Walk of Fame.  Perhaps the Nelsons were a product of another era, but their contribution to the world of pop culture, and David Nelson's unique place as part of that legacy, was not forgotten.
Although David Nelson grew up before the public eyes , the world never really got to know him.  He stayed quiet during the last four decades.  Could it have been a reaction to being thrust into the spotlight at an early age?  Could it be because of the invasion of the cameras during the most significant parts of his early life?  Could it be a reaction towards the evasion of privacy during his childhood?  Whatever the case, David Nelson remained to be more enigmatic as he got older, and upon the death of his family, he allowed himself to slip out of the public eye.  Yet, it is hard not to feel a sense of loss for this man that none of us really got to know.  David Nelson was the last link to a by-gone and more innocent era.  By watching him grow up before our very eyes, the death of David Nelson is like the death of American television's oldest son.  But more tragically, the story has ended for the legendary Nelson Family, leaving America a little less innocent.