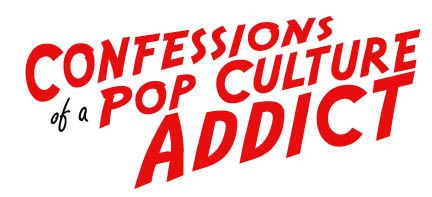 REMEMBERS
INGRID PITT
1937 – 2010
Ingrid Pitt was different then the other classic scream queens.  Unlike her contemporaries, she didn't go in for the "Morticia Addams" look.  She traded the traditional dark straight hair for golden crown of locks, and instead of pale skin and dark eyes, Ingrid Pitt lit up the screen with her baby blues and rosy cheeks.  However, with her voluptuous curves and her old world European charms, Ingrid Pitt became the first lady of horror cinema at the beginning of the 1970's, making her the third most recognized of the classic Hammer Horror actors, only behind Christopher Lee and Peter Cushing.  Yet none of the films that she appeared in could even begin to capture the real life horrors and adventures that Ingrid Pitt survived in her own lifetime.  A truely adventurous woman, Ingrid Pitt lived many lifetimes during her life.    Sadly, on November 23rd, only days after her 73rd birthday, Ingrid Pitt died in a South London hospital, ending an exceptional life.
Although Ingrid Pitt became most famous for her roles in horror pictures, even her most gruesome films could not compare to the true life horror of her childhood.  Born in Poland in 1937, due to her mother's Jewish heritage, at age six Ingrid Pitt and her parents were transplanted to Stuttof Concentration Camp where more then 85,000 Jews were murdered during the course of World War II.  One of the final concentration camps to be liberated in 1945, Ingrid Pitt, now age eight, was one of only approximately one hundred survivors that were discovered by their Russian liberators.  Pitt bounced around from Red Cross station to Red Cross station in search for her father, but eventually settled in West Berlin, behind the massive Berlin wall, where she developed her interest in acting, appearing regularly on the West Berlin stage as part of the prestigious Berliner Ensemble under the guidance of famed German playwright Bertolt Brecht's widow Helene Weigle.  However, still seeking freedom, the ever determined Pitt dove into the Spree River in an attempt to escape to East Berlin, where she was fished out by American troops.  One of the troops fell in love for the beautiful refugee and took her home to America where they were married.  However, the fairytale romance would end quickly and Pitt headed back to Europe, settling in Spain.
It was in Spain that Ingrid Pitt made her film debut in El Sonido de la Muerte (released internationally as Sound of Horror) which would be her first of many horror films.  Co-starring alongside another future scream queen, Spanish actress Soledad Miranda, Ingrid Pitt produced a scene stealing quality as the sexy and worldly lover of a treasure hunter whose party is threatened by an invisible prehistoric creature.  Although made on the cheap, El Sonido de la Muerte did well enough in Europe to convince Pitt to return to America, and she headed to Hollywood.  Taking a job as a waitress, Pitt appeared uncredited in Doctor Zhivago and A Funny Thing Happened at the Forum but she would get her first big break in Hollywood in 1968 when she appeared opposite Clint Eastwood and Richard Burton in the war time thriller Where Eagles Dare playing buxom M16 undercover agent Heidi. 
It was her performance in Where Eagles Dare that Pitt caught the eye of Hammer Horror producers who sought her out for the role of Carmilla in 1970's The Vampire Lovers, Hammer's production of the classic vampire novella Carmilla.  The Vampire Lovers would prove to be a groundbreaking moment in vampire films as one of the first films to explore lesbian themes in vampire mythos.  The film was a hit, skyrocketing Ingrid Pitt into the horror hall of fame.  Her next picture for Hammer would be in the role of the historical Countess Elizabeth Bathory in Countess Dracula.  Although it would completely disregard any historical accuracy in order to provide audiences with a riveting tale of murder, sorcery and lots of blood, Pitt's radiance shone bright in the role of the murderous countess, and one of history's first serial killers.   Pitt's portrayal of the Blood Countess remains to be the most famous version of Elizabeth Bathory on film.   Later that year Ingrid Pitt would put on a pair of fangs again for the excellent anthology film The House That Drips Blood where she appears as a vampire temptress opposite Doctor Who star Jon Pertwee.  The last of her classic horror film appearances from the 1970's would be opposite Christopher Lee in 1973's The Wicker Man, where she played a librarian and presumably Christopher Lee's lover who aides in a conspiracy to hinder a Welsh police officer's investigation into the disappearance of a young girl on a remote Island whose residents still partake in pagan ritual.  Throughout the end of the 1970's and into the 1980's Pitt primarily appeared guest staring on British television programs such as The Zoo Gang, Doctor Who, BBC 2 Playhouse and Smiley's People as well as participating as a panelist in the ITV talent program New Faces, a sort of predecessor to Britain's Got Talent. 
As Pitt's acting career began to slow down, she turned her attention away from acting and turned to another creative venture – writing.  Ingrid Pitt's first novel, Cuckoo Run, was released in 1980.  In her career Pitt would pen ten novels, including three horror anthologies, a book on the Hammer Horror films, as well as her own personal memoir, Life's a Scream, which was released in 1999.  Ingrid Pitt also wrote columns for a number of magazines including Shivers, TV and Film Memorabilia and Motoring and Leisure.  In recent years she wrote a political column on her own web-site, as well as a weekly blog for Den of Geek in 2009. 
Recognized as a horror icon, Ingrid Pitt became a fan favorite at horror film festivals and conventions throughout the 90's and current century, where she met with fans and film buffs throughout the rest of her life.  Appearing to be decades younger then she actually was, the still beautiful Pitt remained to be as charming and alluring as she was during her Hammer heyday.  She appeared in a number of independent horror films in her final years, including The Asylum, which starred her daughter Stephanie Pitt, and The Minotaur.  She also provided a vocal track as the narrator of pretentious Goth band Cradle of Filth's 1998 album Cruelty and The Beast.  Pitt's final film would be 2006's festival winning horror film Sea of Dust.  A tribute to the Hammer Horror films, it was a fitting final screen appearance for the first lady of Hammer Horror.
However, just like the vampire characters she made famous, even in death Ingrid Pitt will prove to rise again.  At the time of her death, Ingrid Pitt was just completing the narration soundtrack for a new animated short chronicling her true life experiences growing up in a concentration camp, and the horrors that she encountered during the Second World War.  Titled Ingrid Pitt: Beyond the Forest, Pitt wrote the film with historian Dr. Jud Newborn and is being produced by Academy Award nominated filmmaker Bill Plympton and directed by Kevin Sean Michaels.  Reliving the horror of her early years, it is the first time that Ingrid Pitt would allow her past to be used as the subject of a film.  A true life look at the horror of the holocaust from a child's perspective, Ingrid Pitt felt that in the 21st Century it was as important as ever to help educate the next generation about the history of the holocaust, and to pay homage to the countless numbers of Jewish children that met their end in the concentration camps.  Still in production, Ingrid Pitt: Beyond the Forest will prove to be Pitt's final posthumous production dealing with history's greatest horror story.  A fitting tribute to an exceptional woman and horror icon.her lifetime.