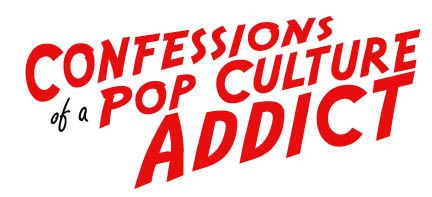 REMEMBERS
JANE RUSSELL
1921 – 2011
On June 25th, 1953 two of Hollywood's sexiest movie stars laid down on the cement courtyard of the famous Grauman's Chinese Theater in Hollywood, CA to engrave their hands and feet in cement for eternity.  Blonde bombshell Marilyn Monroe and tantalizing brunette Jane Russell were playing "two girls from Little Rock" in 20th Century Fox's musical comedy Gentleman's Prefer Blondes, igniting the screen with sexy comedy and sensational musical numbers.  Receiving equal billing in the film, the pair were considered to be contemporaries of one another, and neither was more famous then the other.  Thus,  they would share their Grauman's ceremony together, and seal their hands in cement at the same time.  However, while they may lay side by side at Grauman's, time would prove differently for these two stars.  One would die early, staying forever young, and would become a pop culture legend.  The other would live a long life, grow old before the public's eye, and fade into the pop culture abyss.  Sadly, this week Jane Russell joined her Gentleman Prefer Blondes co-star in Hollywood heaven when she passed away at age 89 at her home in Santa Monica.
With her long legs, sleepy eyes and dark locks, Jane Russell had just the right look for men who preferred brunettes during an era obsessed with peroxide beauty queens.  One of the sexiest stars of her era, Jane Russell was raising eyebrows and causing controversy almost from the moment she stepped in front of a camera.  Arriving in Hollywood in the early 1940's, Russell had left her job as a receptionist in North Dakota to pursue acting, music and modeling.  Catching the eye of womaning movie mogul Howard Hughes, Russell was signed to a seven picture deal.  Russell's first film would be 1943's The Outlaw starring Jack Buetel as Western outlaw Billy the Kid.  Jack who?  It didn't matter.  Nobody was watching him anyways.  Jane Russell became the definitive break out star of the film to the point that it was her, and not Buetel that actually appeared on the posters.  Released in 1934, the film caused controversy throughout Hollywood when Jane Russell was deemed to tantalizing for the audience, and her provocative cleavage faced censorship issues.  As a result, the film didn't get widespread release until 1946.  Yet by then Jane Russell was a Hollywood sensation, and publicity stills of her lying in a haystack in the film became a popular pin-up for GI's over in Europe fighting in WWII.  Jane Russell was the woman that American soldiers wanted to come home for.
Throughout the 40's and 50's Jane Russell was a fixture of the Hollywood elite, appearing alongside many of Hollywood's biggest leading men in, unfortunately, some of Hollywood's most lackluster films.  It's fair to say that Russell's co-stars were much more memorable then the films themselves.  A favorite of Bob Hope, who once said "Culture is the ability to describe Jane Russell without moving your hands," she appeared in three of his comedies including Paleface, Son of Paleface (also featuring Roy Rogers) and Road to Bali.  She also co-starred twice with tough guy Robert Mitchum in His Kind of Woman and Macao, and opposite Frank Sinatra and Grocho Marx in Double Dynamite, Victor Mature and Vincent Price in The Las Vegas Story, Jeff Chandler in Foxfire and Clark Gable in The Tall Man.  Yet, while the majority of her films didn't become Hollywood classics, the beauty and charms of Jane Russel was unforgettable to the film audience, making her one of the most desirable women in Hollywood.
Of course, Russell's most famous role would be as showgirl Dorthy Shaw opposite Marilyn Monroe's classic performance as dizzy gold digger Lorelei Lee in Howard Hawk's production of the Broadway hit Gentlemen Prefer Blondes.  As the straight man to Marilyn's classic bimbo persona, Russell got equal billing with Monroe, but it was painfully clear which of the two beauty queens was the most charismatic.  Marilyn Monroe ignited the screen with each and every scene she appeared in as she made love to the camera, especially when she made cinematic history during her musical performance of Diamonds are a Girl's Best Friend.  Yet, to film critics, it was clear that Jane Russell was the better actress and singer of the two, displaying perfect comedic timing with her quips and wisecracks, and she had her own outstanding musical numbers with Ain't There Anyone Here for Love and Bye Bye Baby.  Gentleman Prefer Blondes would be Jane Russell's most successful box office success, sealing her place as a Hollywood icon.  Eventually Russell, and her first husband, football player Russ Waterfield, formed their own production company and filmed the sequel called Gentlemen Marry Brunettes featuring Russell and Jean Crain in place of Marilyn as the daughters of Dorthy Shaw.
However, in her next film, Jane Russell's own sense of comfort and morality got in the way of what could have given her her most culturally relevant moment in pop culture.  Back under the direction of Howard Hughes, Russell was appearing in a 3D film called The French Line which, in a pivotal moment, Jane was to appear in a bathing suit singing a song called Lookin' For Trouble.  Howard Hughes went to Russell and suggested that she wore a bikini which, in 1954, was still considered scandalous and had not yet appeared on the screen.  Russell put it on, but once she got in front of the crew on the sound stage she lost her nerve, switching back to the original one piece suit designed for the film.  As a result, Jane Russell missed out on being the first bikini clad star in movie history.  Not long afterward Brigette Bardot was pictured at the Cannes Film Festival wearing the scandalous bathing suit, making her an instant sensation, and later in 1960 Urusla Andress would crawl out of the ocean weating one in Doctor No, making the bikini a standard in the film industry. 
By the end of the 1950's Jane Russell's time at the top was beginning to run out.  Although she was only 36, she already seemed to old to be a pin-up queen, and her 1957 comedy, The Fuzzy Pink Nightgown, was both a commercial and critical flop.  Deciding to take a break from films, Russell developed a fairly successful night club act for the Sands in Las Vegas, and appeared on television in guest roles on The Colgate Theater, Westinghouse Playhouse, The Red Skelton Show and Death Valley Days.  Russell also did some stage work at repository theaters along the East Coast.  However, wanting to take one last shot at movies, Jane Russell returned in 1966 in Johnny Reno with Dana Andrews, and Waco with Howard Keel.  Although both films were moderately successful, there just wasn't a place in Hollywood for a aging beauty queen.  Unable to find work, in 1967 Jane appeared as a drunken single mother in Tom Laughlin's original Billy Jack film The Born Losers.  Although considered a cult classic today, The Born Losers was  a wake up call for Russell that she should think about retiring from Hollywood.  In an interview in 1999 Russell explained her frame of mind when she said "Why did I quit movies? Because I was getting too old! You couldn't go on acting in those years if you were an actress over 30."  Her final film appearance would be a minor role in a forgettable Rod Taylor cheapie called Darker Then Amber in 1970.
Despite her sex pot image, Jane Russell was a devote Christian who formed a weekly Bible study group in her home called The Hollywood Bible Group which invited Christians in the film industry to gather together.  Throughout the 70's and 80's, Russell devoted herself to the group, and occasionally made appearances on a Costa Mensta based religious program called Praise the Lord which appears on TBN.  Russell also continued to work in theater, and returned to television in the 80's for an appearance on the short lived night time soap The Yellow Rose in 1984, and made her final screen appearance in an episode of Hunterin 1986.  Finally retiring from show business soon after, Jane Russell lived a fairly quiet existence, fading into near animonity for the next two and a half decades.  As the Hollywood industry that she once knew began to fade away around her, Jane Russell made few public appearances.  After a while, people just sort of forgot that she was still alive at all.
Jane Russell may be gone, but her distinct signature graces one of the most important pop culture landmarks in history.  You can not see Marilyn Monroe's handprints without seeing Jane Russell's right by her side, entombed in cement for eternity like a show business fossel, proving that she was once there.  Now, Mairlyn Monroe and Jane Russell, those two little girls from Little Rock, are together again on another plain of existence, as well as in our hearts and minds forever.