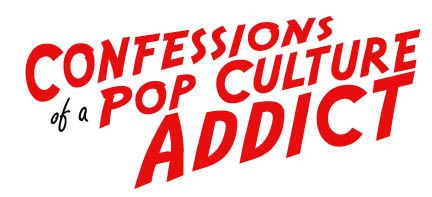 REMEMBERS
RAY MANZAREK
1939 – 2013
"The Doors were successful. It was Jim Morrison as the center and the figure and the spokesman, the figurehead, but we were all into the same thing. That's why we were a band." – Ray Manzarek
When I was sixteen years old my mother brought me to the optometrists to get a new pair of glasses.  Up until that point she would force me to choose these large pairs of glasses that would take up my entire face, figuring that it was better for my glasses to be "sturdy" than "fashionable."  Well, on this particular trip, when it came time to pick out a pair of glasses I went into my school bag and pulled out a picture of my then favorite rock group, The Doors.  I laid it in front of the optometrists' assistant and pointed at Ray Manzarek and stated "I want glasses exactly like his."  My mother stammered as she saw Ray's slight round granny glasses, but the optometrist's assistance reasoned with my mother, stating that it was important for kids to emulate their heroes.  The optometrist got it right.  Ray Manzarek was one of my teenage heroes.  Even next to Jim Morrison, Ray Manzarek was the Door I most wanted to be.  From his cool striped suits to his deep and serious baritone voice to his mysterious Japanese girlfriend Dorothy (who hit the scene far earlier than Yoko Ono) to those awesome round glasses to the way that he could put me into a trance with the sound of his organ, Ray Manzarek will always be The Doors to me.
When an older kid brought his Doors tapes into my tenth grade art class a love affair between myself and the group began that would take me through my dark and angsty teenage years, and open a literal doorway to listening to serious music.  Before I first heard them all I was listening to was The Monkees, Jan and Dean and Nancy Sinatra. They were good too, but The Doors lifted my awareness of music to a whole new level, and was the root of what would stretch my knowledge to a wider world of music.  When I first heard their music I had never seen a picture of The Doors, didn't know anything about them and had no idea who or what Jim Morrison was all about.  All I had was the music, and for me, The Doors was all about that powerful organ.  It was unlike anything that I had ever heard in music before and I loved how it swirled and swayed, created the most intense listening experience I had ever had up until that point of my life.  Ray Manzarek's keyboards were the driving force that turned me into a Doors fan – from his bluesy work on Soul Kitchen, the dark and mysterious wailing of The End, the crashing sound orgy of Not to Touch the Earth, the jazzy beginning of Touch Me, the unmistakable opening notes of Light My Fire, the honky tonk flavor of LA Woman and the unmistakable sound of When The Music's Over, which for many music fans would be the defining trademark sound of The Doors.  Ray Manzarek was my favorite Door, and it was he, and not Jim Morrison, who guided me during the earliest days of my rock n' roll journey. 
While the passive music listener thinks of Jim Morrison and The Doors as being one and the same, to Doors fans the members of the band had their own unique individual personalities and roles to play in the same way that their contemporaries The Beatles, The Rolling Stones and The Who did.  Out in front was Jim Morrison – the enigmatic poet and self destructive Lizard King.  On guitar was Robbie Krieger – the quite and gentle, and most likely stoned,  musical powerhouse, who incidentally wrote every Door song that reached number one on the Billboard charts.  On drums was John Densmore – mild mannered but tortured, who seemed to be afraid of the group's seemingly uncontrollable lead singer.  And on the trademark organ was Ray Manzarek – cool, calculating, serious and, at all times, the leader of the group.  While Jim Morrison was getting all the glory out front, Ray Manzarek was the brains behind the entire operation.  He knew that Jim Morrison was the key to The Doors success and stepped out of the way and let him do his thing.  Ray Manzarek was very much "the man behind the curtain" to Jim Morrison's "Great and powerful Oz."
Originally from Chicago, Illinois, Ray Manzarek studied piano after his dreams of being a basketball star seemed like an unrealistic pursuit.  Relocating to Los Angeles in 1962 to study film at UCLA, Ray's older brothers Rick and Jim, who were already located in LA, had formed a garage band called Rick and the Ravens.  Joining the group, Ray made his mark as an accomplished jazz and blues pianist, and even gained the moniker "Screamin' Ray" when he took over vocals for some numbers. Rick and the Raven's saw various line-ups and formats, which saw Ray eventually moving from piano to organ, which was becoming a standard of the psychedelic sound that began to emerge out of the various LA groups.  Rick and the Ravens became the house band at a British Pub in Santa Monica called The Turkey Joint West playing for the UCLA crowd, but while noted as being an accomplished group, they just seemed to be missing that element to bring them fame.  But Ray recognized the missing element to be in his UCLA classmate Jim Morrison.
Doors lore tells of the afternoon on Venice Beach where Ray Manzarek encountered Jim Morrison sitting on the beach watching the surf.  Ray knew Jim from an art class they had both took, but at that time they weren't as much friends as they were acquaintances.  During a bit of small talk Ray mentioned to Jim he was in a band.  Jim mentioned to Ray that he had written some songs.  Curious, Ray got Jim to sing one of them, which would eventually become Moonlight Drive.  In Jim's dark and poetic lyrics, not to mention his mysterious persona, Ray recognized that special element that Rick and the Ravens was missing.  Ray could visualize a potential rock icon in the stoned drifter on the beach.  Ray invited Jim to hang out and sing a few numbers with the band during their next rehearsal, and Jim agreed to come.
When Jim Morrison started performing with Rick and the Ravens, the group was in the process of moving away from blues and going into the Jefferson Airplane route with a female singer.  John Densmore was already in the group, and Ray's brothers were still holding court.  But Jim's really upset the applecart.  The female singer quickly quit and Ray's brothers couldn't work with the self-destructive eccentricities of Jim Morrison.  But Ray knew he was on to something and put everything he had behind Jim.  Parting ways with his brothers musically, Ray brought Robbie Krieger to the mix and the blues based quartet went psychedelic and incorporated taboo subjects such as sex, death, drugs and mythology into their music. At Jim's urging, the band changed it's name to The Doors as inspired by the William Blake poem The Doors of Perception and within a year they became one of the most controversial groups to come out of Los Angeles in the 1960′s.

During the summer of love, The Doors embraced the dark side of the season.  As Jim Morrison thrilled the crowd as the defining face and voice of the group, Ray Manzarek remained the band's bonafide leader and architect.  Ray was the man who made the decisions, called the shots, and kept the often wild and unpredictable Jim Morrison on his feet.  And Jim Morrison knew the score.  On many occasions he was pursued by agents and record executives to strike out on his own, but Jim knew that Ray was the one who was holding all the cards and never went in that direction.  Meanwhile, Ray knew that Jim was the driving force behind the band's success, and helped create the mythological Jim Morrison.  And when trouble went down, which it often did, Jim always looked to Ray Manzarek's leadership to get The Doors through, and somehow Ray always knew just what to do.  No matter how wild Jim Morrison got, Ray always seemed to remained unphased.  When Jim Morrison was arrested on stage in New Haven, CT for mouthing off about the police, Ray was so cool and collected that he was photographed backstage calmly reading a magazine as the rest of The Doors anxiously awaited their fate.  With Jim Morrison's star quality and Ray Manzarek's calculating mind for public relations, publicity, music and mythos, the pair became the ying and yang that made The Doors one of the biggest bands of all time.
When Jim Morrison tragically died in 1971 at age twenty six, it was obvious that Ray struggled with what the next stage of his musical career would be.  Two unsuccessful and ill received albums featuring The Doors without Jim Morrison proved to be a disaster.  In the early seventies Ray and Robbie even tried to resurrect a "new" Doors with a yet to be discovered Iggy Pop as the "new" Jim Morrison which lasted only a handful of performances.  Finally putting The Doors to rest, Ray released his first solo project, Golden Scarab, in 1973.  Although receiving critical acclaim from critics and fans alike, Golden Scarab didn't jive with top forty radio listeners and, as a result, didn't see a hit.  However, the album became a cult hit for serious music listeners looking for something a bit different and lead to another two solo albums, The Whole Thing Started With Rock n' Roll, Now It's Out of Control in 1974, and one of his most ambitious project, a rock version of Carl Orff's Carmina Burana which was released in 1983.  Ray also formed a second band, Nite City, in 1977 with former Blondie bassist Nigel Harrison and lead singer Noah James.  However, Nite City was incredibly short lived, recording two albums but scoring no hits and was done by 1978.
But 1978 proved to be the year that Ray Manzarek realized that Jim Morrison might be dead, but his legend could live on when he came across reels of recordings of his late band-mate reciting poetry which had somehow came into his possession after the death of Jim's common law wife Pam Courson in 1975.  Although The Doors were still remembered by fans, they had not yet hit iconic status.  Reuniting with Robbie and John, the three remaining members of The Doors went into the studio to put music behind the poetry tapes recording one last Doors LP that became known as An American Prayer.  Boldly different from anything on the market, the album became another cult hit, which reawoke interest in The Doors and exalted Jim Morrison to legendary status.  When Francis Ford Coppola effectively used The End in the opening of Apocolypse Now, Ray continued to push the myth of Jim Morrison which accumulated to a 1981 Rolling Stone cover story which read "He's Hot, He's Sexy, He's Dead."   Through the 80's and 90's Ray continued to pull lost recordings and live bootlegs out of his back pocket, and would appear on talk shows and specials talking about Jim Morrison leading to an array of new albums, books and even a big budget bio-pic directed by Oliver Stone.  Ray Manzarek kept Jim Morrison's memory alive in a one man vigil that excited disenchanted youth that were looking for a hero.  The reason that Jim Morrison has reached the iconic stature that he has in both music and pop culture was due to the nonstop efforts of Ray Manzarek to ensure that he was never forgotten.  Of course there was a business sense to the process.  Ray knew that if Jim became a rock god then the music that he helped create, and the band that he had formed, would stay eternal as well.  Jim Morrison and The Doors were merged into a hybrided franchise, but Jim's untimely death just helped perpetuate the legendary status of the group while Ray was able to enjoy being part of the lore.
By living in Jim Morrison's shadow, Ray Manzarek rarely got the credit he deserved as being the mastermind behind The Doors.  However, Ray Manzarek was smart enough to know that in order for the band to succeed, staying in Jim's shadow was exactly where he needed to be.  But to Doors fans, we all looked up to Ray as a leader.  He was strong, talented and smart.  While Jim Morrison was the voice and the face, Ray Manzarek was the heart, the brains, and the soul of The Doors.  On May 20th fans of The Doors around the world lost their leader, but we'll never forget the intricate position that he played in rock n' roll history as the man behind the Lizard King.