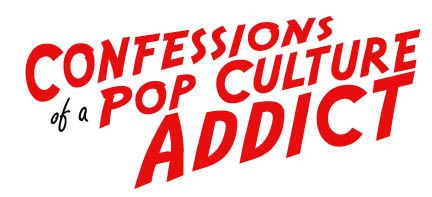 REMEMBERS
TOM BOSLEY
1927 – 2010
"So thank you all for being part of our family.  To happy days."– Tom Bosley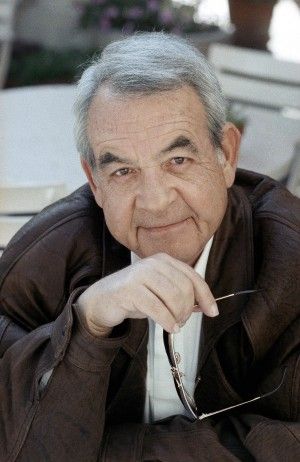 There was a warm familiarity about Tom Bosley – his expressive face, his warm grin, his stocky frame and, especially, that amazing, instantly recognizable voice with the twinge of a classic Chicago accent.  Tom Bosley was the definitive American everyman.  He was the type of man that people wanted to put their faith in and could believe in.  If Tom Bosley told you something, then you knew it was the truth.  Tom Bosley would never lie to you.  Perhaps that is why he made a career out of playing fathers, bosses, priests, politicians and pitchmen.  It was impossible to hate Tom Bosley.  He just had that instant likeable blue collar quality of an older uncle, your best friend's Dad or your friendly next door neighbor.  He wasn't Hollywood.  He was one of us.  He was our friend and mentor.  Sadly, on October 19th America lost the comforting presence of Tom Bosley.  Suffering a battle with lung cancer, Tom Bosley died of heart failure in a Palm Springs hospital at age 83.
Born in Chicago, Tom Bosley's first ambition was to be a sports broadcaster.  His expressive voice and his love for sports made him a natural for the job.  However, after serving in the Navy during WWII, Bosley changed his focus to acting after appearing in a production of Our Town while attending DePaul University in 1947.  Bosley stayed active in theatre throughout the next decade, and finally gained critical attention when he originated the role of New York mayor Fiorello La Guardia in the Broadway prodution of Fiorello, which won him a Tomy Award in 1959.  Tom Bosley would remain a fixture on the stage for the rest of his career, especially in his later years, where he most noteably appeared in the role of Belle's father Maurice in the Broadway version of Disney's Beauty and the Beast and Herr Schultz in a Broadway revival of Cabaret.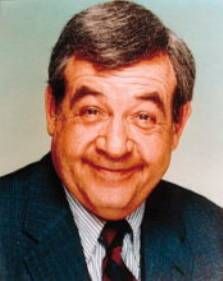 Tom Bosley's first crack at television was in 1955 when he appeared in Hallmark's Hall of Fame production of Alice in Wonderland as the Knave of Hearts.  Never an aesthetically handsome man, Tom Bosley was more of a character actor then a leading man, but due to his good reputation,  as well as ability to cross over from dramatic roles to comedy, Bosley became a fixture on a wide variety of television programs throughout the early 50's to the early 70's including The Defenders, Ben Casey, Get Smart, The Mod Squad, The Virginian, Marcus Welby, Bonanza, Bewitched, Mission: Impossible, The Naked City, Route 66 and Car 54, Where Are You?  Bosely received his first regular television role when he was cast as Debbie Reynold's brother-in-law Bob Landers in her short lived 1969 sit-com, and next got a regular gig in Sandy Duncan's even shorter lived 1972 sit-com.  Yet Tom Bosely's most notable appearance on television during this era of his career was when he played lawyer Sidney Resnick, who gives his eyes up to Joan Crawford in the pilot episode of Rod Serling's Night Gallery.  The segment, titled Eyes, would mark the directorial debut of a young student of Serling's named Steven Spielberg!  Yet it was when Tom Bosley became one of a revolving cast of actors that made up the 1970 anthology series Love American Style that he would finally get the big break in television that would make him a household name.
In 1971 Love American Style took an unsold pilot called New Family in Town and re-filmed it as a segment titled Love and the Happy Days.  The pilot cast of Ron Howard as son Richie, Cunningham Anson Williams as best friend Potsie Webber and Marion Ross as mother Marion Cunningham was left in tact, but the role of father Howard Cunningham was recast with Tom Bosley in the role.  Due to the popularity of George Lucas' 50′s era summer hit American Graffiti, also featuring Ron Howard, the episode was a hit.  ABC decided to make it into a regular series and Happy Days was born.  Happy Days would stay on the air for an amazing ten seasons through various cast changes, spin-offs, shark jumping and periods of questionable quality.  Yet through all ten seasons Tom Bosley was a solid force that kept the large, ever changing, ensemble cast together, being one of the only cast members to actually appear in all 247 episodes of the series.  The only other cast member to appear alongside Bosley in each and every episode was, of course, Henry Winkler in the role of The Fonze.
When Happy Days originally began it was a quiet and subtle little program, full of good natured fun, but  which allowed Tom Bosley the chance to show his talents as both a serious actor and a comedian.  However, as the show went on to become a more traditional sit-com, changing it's focus to break out character Fonzie and including cartoonish situations and a studio audience, Tom Bosley happily rolled with the punches and went along for the ride.  While many of Happy Days' characters remained to be two dimensional stereotypes of 1950's archetypes, Tom Bosley, fondly referred by the cast as Mr. C, showed solid three dimensional attributes to his character.  He could be gruff and sweet, unreasonable and supportive, serious and goofy, stormy and sentimental.  He was protective of daughter Joanie, loving to wife Marion, had man-to-man talks with son Richie, critical of Richie's friends Ralph Malph and Potsie, totally forgot that he had a son named Chuck and plain and simply didn't like Chachi.  But the true evolution was his relationship with Fonzie, who in early seasons he looked upon with uncertainty, but eventually welcomed him into his home as another son.  Tom Bosley held on to the true life attributes that viewers saw in their own fathers, and became a testament to everything that made Dad's great.
Oddly enough, Love American Style would get Tom Bosley a second regular series playing a father on another prime time ABC sit-com!  In 1972 the unmistakable voice of Tom Bosley voiced animated father Harry Boyle in a Love American Style segment animated by Hanna-Barbera studios called Love and the Old-Fashioned Father.  Tom Bosley's animated counterpart Harry Boyle was a sensible man who was trying to make sense of the modern world of the 1970's and caught between the off beat politics of his family and neighbours including exasperated wife Irma, liberal hippie son Chet, frumpy feminist daughter Alice, capitalist youngest son Jaime and paranoid commie-hating neighbour Ralph.  The segment was so popular that it was brought back to television as a regular series in 1972 as Wait Until Your Father Gets Home and lasted two seasons on prime time.  With social issues and politics ranging from the cold war, Viet Nam, homosexuality, draft dodging, swinger parties and infidelity as episode topics, the program was geared towards adults and became a predecessor to later prime time animated shows such as The Simpsons, South Park and King of the Hill.  As a result of voicing Harry Boyle on Wait Until Your Father Gets Home, Tom Bosley became the only actor in television history to play two different TV fathers on two different TV programs, both on the same network during the same years and spun off from the same show!
After Happy Days went off the air in 1984, Tom Bosley remained a fixture on television, most notably as a reoccurring cast member on Angela Lansbury's long running detective series Murder She Wrote playing Cabot Cove's sheriff Amos Tupper.  Bosley eventually left Muder She Wrote in 1987 when he was offered his own series Father Dowling Mysteries.  In his first starring television role, Tom Bosley played Father Frank Dowling, an aging crime fighting priest who, along with his attractive nun assistant Sister Steve, solved murders, robberies, abductions and other criminal cases.  Although an unlikely plot for a TV series, made even more offbeat in a series of episodes where Tom Bosley played the duo role of his evil twin brother Blaine Dowling, the series proved popular with the same audience that made shows like Matlock and Murder She Wrote cult hits amongst the senior citizen set.  As a result Father Dowling Mysteries lasted three seasons and a number of TV movies, finally wrapping up in 1991.
In his later years Tom Bosley continued to work on television, primarily in guest roles and voicing animated programs.  Furthermore, Tom Bosley gained a new found career as the ultimate pitch man.  Tom Bosley's voice could be heard over commercials for everything from Glad garbage bags, Saturn cars, Time-Life music collections and Dean Martin Roast DVDs.  Tom Bosley also became the host of a score of infomercials, primarily for Specialty Merchandise Corporation.  Something about his warm, sensible distinctive voice could sell just about anything.  If Tom Bosely was backing it, you knew that it couldn't be all that bad.
Although he slowed down significantly in the last decade, Tom Bosley was still working well into his 80s.  His final film was this summer's romantic comedy The Back-up Plan starring Jennifer Lopez.  Tom Bosely seemed to be a forever fixture on the pop culture journey.  He was a comfortable, familiar presence that offered us a sense of continuation from generation to generation.  Sadly, that happy days of Tom Bosley has come to an end, but his memory remains with us forever.