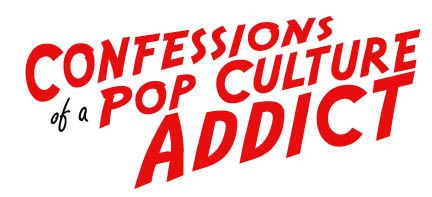 PROFILES
PEG ENTWISTLE
The world at large may not recognize the name Peg Entwistle, but she holds her own unique place in Hollywood's history.  Peg Entwistle will forever be remembered as the Hollywoodland Sign Girl.  On the evening of September 18th, 1932 the distraught 24 year old actress climbed up a workers ladder to the top of the  40 foot letter "H" on the legendary Hollywood sign, during the era when it still read "Hollywoodland," and dove off to her death.  When her body was found the next day by a hiker, officials had no idea who the young woman was, and only had the initials P.E., which were written on a suicide note that Peg had left in her handbag at the foot of the sign, as a clue to her identity.  In an effort to identify the body, the LA Times ran the story alongside the note, naming the unidentified suicide victim as The Hollywoodland Sign Girl, thus giving her that title for eternity.  However, despite her suicide, Peg Entwistle was not a failure.  Far from it.  In fact, although she never made it in Hollywood. Peg Entwistle had an illustrious career on the stage and even inspired actress Bette Davis to be an actress!  However, due to one unfortunate setback in 1932, Peg Entwistle would end her life, thus ending a career that would hardly be preserved for future generations to experience.
Born Millicent Lillian Entwistle in Port Talbot, Wales, Peg came to America as a young girl alongside her father, Robert.  A prominent British actor, the recently widowed Robert Entwistle was bound for America where he was promised a job by Broadway producer Charles Frohman as his stage manager.  Tragically, success in America would be fleeting for Robert who would be struck and killed in a "hit and run" five years after their arrival.  Thus, from age fourteen Peg, along with her siblings, were raised by their uncle Harold, who was also an actor on Broadway, and the manager of popular stage actor Walter Hampden.  As a result of these influences, it is no wonder that Peg had aspirations of her own to enter the family business.  Peg made her Broadway debut at age seventeen in a walk on part in her uncle's production of Hamlet.  Not long afterwards she went to Boston where she studied theatre as a student of Henry Jewett's Repository.
It was during her return to New York in 1926 that Peg inspired a very young Bette Davis to enter show business.  For decades after Peg's death, Bette Davis would claim that it was Peg Entwistle's performance as Hedvig in Ibsen's The Wild Duck that made her exclaim to her mother "I want to be exactly like Peg Entwistle!"  From 1927 until 1931 Peg Entwistle had a successful and promising career, appearing in productions alongside future stars Bob Cummings, Dorothy Gish, George M. Cohen and William Gillette.  She was even married, briefly, to actor Robert Keith as his fourth and final wife.  Gaining praises by reviewers, and being featured in a number of magazines and newspapers the small, beautiful blonde actress had expectations of greatness.  However, fate would rear its ugly head when she accepted a role in a Los Angeles production of The Mad Hopes alongside Billie Burke, and a still unknown young actor by the name of Humphrey Bogart.  Packing her bags, the plan was to go to Los Angeles for the duration of the production.  Her uncle Harold had relocated to LA so she wouldn't be far from family.  Opening on May 23rd, 1932, The Mad Hopes was a great success and Peg gained the attention of David O. Selznick who signed her to a one picture contact with RKO Studios.  With fame on the silver screen calling Peg's name she changed her plans and decided to stay in LA.
On July 23rd, 1932 Peg began filming a thriller called Thirteen Women alongside Myrna Loy and Irene Dunn.  However, as a result of poor feedback by critics and test audiences, the film was cut by nearly twenty minutes, and most of Peg's scenes were left behind on the cutting room floor.  Peg's contract was not renewed with RKO.  As one can imagine, this was a giant blow to the young actress who had never experienced such rejection on the New York stage.  The theatre and the film business are two totally different worlds, and perhaps it just wasn't Peg Entwistle's time yet.  Also, perhaps expecting immediate success was a bit unrealistic.  However, Peg Entwistle wouldn't wait around to give it another chance in Hollywood.  On the night of September 18th, 1932 Peg Entwistle told her uncle that she was walking to the drugstore and then to visit some friends.  He would never see her again.
Sometime the next morning, a call came into the LAPD Central station.  A woman who refused to identify herself was reported to say "I was hiking near the Hollywoodland sign today, and near the bottom I found a woman's shoes and jacket.  A little further on I noticed a purse.  In it was a suicide note.  I looked down the mountain and saw a body.  I don't want any publicity in the matter, so I wrapped up the jacket, shoes and purse in a bundle and laid them on the steps of the Hollywood Police Station."  When the woman's identity was furthered questioned by the officer that took the call she hung up.  The caller was never identified.  The items the caller identified were found exactly where she had said she left them and in the purse was the short suicide note which read:
"I am afraid I am a coward.  I am sorry for everything.  If I had done this a long time ago it would have saved a lot of pain.  P.E."
Police found Peg Entwistle's body at the bottom of Mount Lee's ravine.  She had fallen 140 feet to her death.  A coroner's report stated that she had died by multiple fractures to her pelvis, concluding that her death was not immediate, and that she most likely suffered for hours.  However, with only her initials at their disposal, the police were unable to identify the young actress.  It wasn't until the LA Times ran the story about the Hollywoodland Sign Girl, and when her uncle had not heard from his niece in two days, that she was finally identified.
Peg Entwistle was cremated and her ashes were sent to be buried alongside her father in Glendale, Ohio.  A month later Thirteen Women was released, but closed nearly as fast, making hardly a peep, and went mostly forgotten in the world of cinema.  Not even Peg Entwistle's well publicized death could gain it enough interest.  Thus came the tragic end of one of the potentially brightest talents Hollywood had.
However, Peg Entwistle's suicide isn't without its morbid ironies.  A week after her death Peg's uncle received a letter from the Beverly Hills Playhouse.  In it was a request for Peg to play the lead in a brand new production, where in the final act Peg's character would commit suicide!
Also, in another strange twist of fate, is the story of Peg's stepson from her brief marriage to Robert Keith.  Robert had a son named Brian, who grew up to be far more noteworthy on the pop culture radar then his father and step mother, making his biggest success as playing Uncle Bill in the 1960's sitcom Family Affair and Haley Mill's father in The Parent Trap.  Suicide would follow Brian's life when his daughter Daisy committed suicide in 1997.  Dying of cancer at the time of her death, Brian would take a gun and end his own life two months later.  Sure, Peg Entwistle was never in Brian Keith's life long enough to influence him, but isn't it strange how these things happens in threes.
Yet it is still said that Peg Entwistle walks the Hollywood hills at night.  Over the years a ghostly apparition of a sad blonde woman in 1930s style clothing has been spotted by hikers walking through Griffith Park at night.  When approached, the woman is said to disappear, but the lingering smell of a Gardena scented perfume is left in the air.  Gardena perfume, incidentally, was Peg Entwistle's trademark scent.  Perhaps this poor soul still walks the hills of Hollywood looking for the stardom that she never found in life, but instead became the ever lasting symbol of Hollywood's broken dreams.