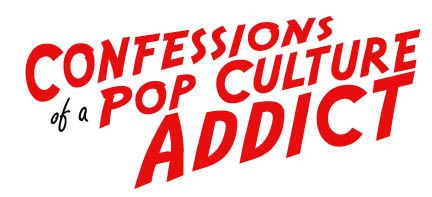 REMEMBERS
ROB GRILL
1943 – 2011
There is a small collection of PCA interviews which, for one reason or another, never make it to print.  The reasons why they never make it to the public are due to many reasons, from technical problems to content.  However, there is a bitter sweetness around these interviews.  I always cherish the fact that I had the opportunity to talk with the people that spoke with me, but disappointed that the interviews were not able to follow through to a feature article.  There is always the hope that I'll encounter these celebrities again and that a second chance will lead to a feature interview in the future.  However in the case of singer Rob Grill that chance will never come.  Rob Grill passed away last week from head injuries received during a stroke after a long illness and history with poor health.  Rob's death has hit me particularily hard because, as far as I know, I conducted the final interview he ever gave, but, due to his health and fractured state of mind, I did not publish the interview.  For me it was a hard look at a talented man who was in a lot of pain.  In the days since I heard the news of Rob Grill's passing I have reflected about our interview with sadness, but also thankful that I had that time with Rob, and that I can still offer some insight into the kind of man he was.
Last summer, in conjunction with The Happy Together Tour, I was honored to be able to interview members of the line-up including Carl Gimmarese from the Buckinghams, Mark Lindsay from The Raiders and Mark Volman from The Turtles.  The final interview was with Rob Grill from the 1960's group The Grass Roots.  A band with a strange history and ever changing line-up, Rob Grill, along with Warren Entner, was the front man for The Grass Roots during the groups' most successful years when they were responsible for a string of top 40 hits including Live For Today, Midnight Confessions, Two Divided By Love, Sooner or Later and Temptation Eyes.   Sharing lead vocals between chorus and verses, Warren was the friendly clean cut member of The Grass Roots, while Rob was the intense dark haired member hiding behind his trademark moustache and was considered to be the distinctive voice of the group.  Touring on and off with different versions of The Grass Roots over a forty-five year period, Rob Grill and the current Grass Roots line-up was to tour as part of the concert series.  However, the tour proved to take a toll on Rob and he would only be able to play a hand full of dates.  The Happy Together Tour would prove to be his last performances in front of an audience.
Rob Grill's health problems were easily one of the tours' worst kept secrets.  Rumors that Rob was in bad health began to circulate early on in the tour by audience reports.  Rob was unable to hide his physical deterioration due to a series of strokes, as well as hip replacements.  Furthermore, stories had been revolving about Rob's dependency on pain killers to help him cope with the constant pain that he was in.  However, despite his ailments, his pain and the reaction from shocked audiences, Rob continued to take the stage to perform his greatest hits.  During my interview with Mark Volman I asked about Rob's condition and Mark said that Rob was doing great and that he would probably outlive us all.  Was it wishful thinking, or was it Volman's way of avoiding the truth that Rob Grill was a man living on the edge of his own mortality.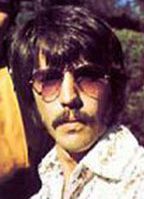 As the stories of Rob's poor health continued, I didn't expect to get an interview with him, so I was surprised when the tour's publicist Jeff Albright arranged a time for me to speak with Rob during a short break in the tour.  My time with Rob was short but during our talk it was very clear to me that the stories were true.  Rob Grill was not well.  Physically and mentally exhausted, Rob found it difficult to maintain a conversation and, as a result of the heavy painkillers he was on due to his hip and back, he seemed scattered and distracted.  I tried to engage him on the topic of the tour, his career and his musical inspirations, but Rob was unable to follow a coherent train of thought.  After a half an hour the interview was going nowhere and I wasn't even able to get a sound bite from Rob who was clearly in no state to talk.  I decided that I had put Rob through enough and closed the interview.  After listening to the tape I realized that I didn't have anything I could use for a feature article.  Rob never followed up and I am sure that he probably didn't even remember that we had done the interview, if he even remembered talking to me at all.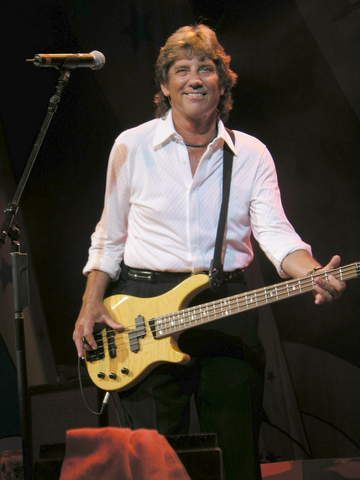 But while this may sound like a disastrous encounter, there were a number of things about Rob Grill that stands out to me when I was talking to him despite his condition.  I found Rob Grill to be a very friendly man who was trying as hard as he could to engage with me.  He seemed to be more interested in who I was and what I was doing instead of talking to me about who he was and his career.  He had an easy going attitude and inviting manner. I remember that he was very aware of his delusional state of mind, and it was obvious to him that things were not going well with the interview.  Multiple times throughout our talk he apologized for his lack of coherency.  But mostly I remember that despite the fact that the interview did not go as planned, I left with the feeling that Rob Grill was a really great guy.  We may not have been able to get a sound bite, but Rob really tried hard to make that connection with me, and as a result he managed to do it.  I was disappointed that the interview was a lost opportunity, but on a personal level, Rob Grill did not disappoint me as an individual.
Rob Grill never went back on-stage.  When The Happy Together Tour resumed, Rob was back in hospital again although his colleagues and friends on the tour stayed discrete about it.  I too kept quite about my time with Rob due to my respect to him and everyone involved on The Happy Together Tour, as well as to protect his privacy.  I didn't even publicly speak about the interview, although it haunted me for months to come.  As far as I know, my interview with Rob Grill is the final one that he ever gave.
Throughout the year that followed our interview, I often reflected back on Rob Grill with a touch of sadness, especially when I heard a Grass Roots song.  Little news came out of the Rob Grill camp, and when The Grass Roots joined The Happy Together Tour this year without Rob I once again wondered about the status of his health.  It was of little shock to me when Rob passed away last week, but you never are expecting to hear these things, and his passing hit me very hard.  My brief encounter with Rob played back in my mind and I can't imagine what he and his family have been through in the last year and my heart cried for them.
This summer The Grass Roots continue to perform as part of The Happy Together Tour, keeping the music and memory of Rob Grill close to the hearts and minds of music fans.  Via their performances, we can all remember and pay tribute to Rob Grill all summer as the music he made, and that became part of our lives, will continue to keep him in our memories.   Somewhere I know that Rob Grill is still singing along with us.