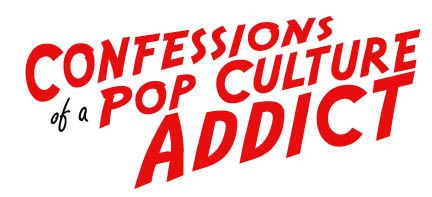 REMEMBERS
RUSSELL JOHNSON
1924 – 2014
"It used to make me upset to be typecast that way. But as the years have gone on, I have given in. I am the Professor, and that's the way it is. [Gilligan's Island] has brought a lot of joy to people, and that's not a bad legacy" — Russell Johnson
The popular joke is that The Professor could have made a nuclear transmitter out of a pair of coconuts, but he couldn't make a raft.  Well, if you were the most eligible bachelor stranded on an island with Ginger and Mary Ann and your only competition was an overweight sea captain and a dweeb, would you be in a hurry to get off the island?  Think about it for a moment.  Dressed in a pale blue shirt and khaki pants with sort of "rough and tumble" good looks, actor Russell Johnson was the only man with potential sex appeal on Gilligan's Island.  However, wisely sticking to character, he never played the role that way and became the straight man on one of television's greatest television programs.  Yet despite finding pop culture iconisim as Gilligan's Island's Professor, it overshadowed what was a successful film and television career.  In a career that lasted over five decades, Russell Johnson proved himself to be a dependable working actor, but the world would always remember and love him as The Professor.  Retired from acting since the 90's, Russell Johnson has taken his final voyage and passed away this week at age 89.
Born in Ashley, Pennsylvania Russell Johnson got the acting bug when he was in high school.  However, upon graduating at age eighteen he entered the Air Force because, as he would say in interviews, "It was the patriotic thing to do."  America was in the thick of the Second World War and Johnson was stationed in the South Pacific.  In March 1945 the bomber that Johnson was flying was shot down by the Japanese over the Philippines where he broke both of his ankles.  Surviving the ordeal he was awarded the Purple Heart.   After the War the newly created GI Bill allowed Johnson to get an education and he set his sights back on acting.
Relocating to Los Angeles, Johnson entered The Actors Lab which was a West Coast off shoot of New York's Actor Studio.  Training with some of the best dramatic coaches that LA had to offer, Johnson got his break in 1952 when actor Paul Henried came in looking for some young men for his latest drama For Men Only.   Directing and producing the project, Henried played a college professor who was investigating the suspicious death of a student who is revealed to have been victim to a deadly and cruel hazing initiation.  In the role of the campus bad boy and film's main villain he cast Russell Johnson.  It may be hard to imagine Johnson as a villain now, but Johnson was very effective as a good looking bad kid.  This would lead to a number of roles for Johnson as "the bad guy" or "the heavy."  Quickly bonding with Henried who took a fondness for Johnson and the other actors he chose from the school, Henried took the boys under his wing and became a sort of mentor and introduced them to various Hollywood contacts, which led Johnson to signing a contract with Universal.
Throughout his early career Russell Johnson played villains in primarily westerns where he threatened some of Hollywood's greatest leading men including Ronald Reagan in Law and Order, Rock Hudson in Seminole, Robert Taylor in Many Rivers to Cross, Mel Ferrer in Rancho Notorious and, most notably, Audie Murphy in Column South, Tumbleweed and Ride Clear of Diablo.  Johnson also appeared as heavies in a few film noirs and crime dramas including Loan Shark and Black Tuesday.  He even found his way into one of the era's most popular "sandal and sword" dramas, playing an uncredited gladiator, in Demetrius and the Gladiators, and had a small role in the star studded biblical epic The Greatest Story Ever Told where he played a scribe.
Despite becoming a popular fixture of Universal Westerns, Johnson would make his first blip on the pop culture radar by appearing in a number of high profile sci-fi films which went on to become cult classics.  In 1953 Johnson became a human host for a marooned alien in It Came From Outer Space, which doubled as a well written analogy for the danger and senselessness of cold war aggression and international intolerance.  Not as clever, but equally dipped in pop culture lore, was his follow up sci-fi feature This Island Earth, which eventually became a staple on Mystery Science Theater 3000 and has become one of the most popular cult films of the 1950's.  However, not all of his sci-fi films were as well done and he finished the trilogy in Roger Corman's drive in schlock fest Attack of the Crab Men in which he played a scientist who acts as a martyr to save his team.
Yet while his sci-fi films are appreciated today as cult masterpieces, Russell was forced to take them as a way to keep food on the table.  Sci-fi films were considered the bottom feeders of Hollywood entertainment and Johnson was becoming considered a B-movie actor.  As a natural way to keep making money Johnson turned his attention to television, making his first post-For Men Only TV debut as a gangster on The Adventures of Superman.  While becoming popular on the various anthology programs, such as Climax! and Alfred Hitchcock Presents, Johnson also appeared in a wide range of TV classics including The Adventures of Rin Tin Tin, The Lawman, Gunsmoke, Route 66, Ben Casey, 77 Sunset Strip, Rawhide, Wagon Train, Lassie and The Outer Limits.  During this era he would receive his first regular role as Marshall Gib Scott in a forgettable western called Black Saddle, and he became a contender for the role of Dr. Kildare, which he lost to Richard Chamberlain.  But possibly Johnson's most memorable TV appearance at this era of his career was in The Twilight Zone when he played time traveler Professor Manion who attempts to stop the assassination of Abraham Lincoln in Rod Serling's brilliant teleplay Back There.  Serling was so pleased with Johnson's performance that he had him back a second time for another time travelling story, Execution.
In 1964 Johnson received a pilot script written by producer Sherwood Schwartz for a sit-com about seven people shipwrecked on an island.  Unimpressed by the script, deeming it too goofy, Russell was strapped for cash and had a young family to feed, which prompted him to make the pilot thinking that it was so terrible that it would never be picked up by any television network.  The show was Gilligan's Island, and to say the least, it was bought.  Russell Johnson was cast as Professor Roy Hinkley (bet you didn't know he had a name), and acted as the "straight man" and "voice of reason" on an island full of eccentric characters.  The intellect on the island, The Professor's role was essential to the program because each week he would come up with another plan that would help him and his companions from getting off of the island.  Of course, they never worked, although to be fair, most of his ideas became victim to Gilligan's bumbling.  Although he wouldn't even be included in the opening credits of the show in the first season, Johnson would eventually become the third member of a team consisting of himself, Alan Hale Jr. as The Skipper and Bob Denver as Gilligan,  that acted as the three central actors on the program.   Despite Johnson's low expectations of the pilot, the show became a hit and it has never gone off the air.  Constantly reran since it's cancellation in 1967, Gilligan's Island spun off into an animated series, a number of TV movies which saw the castaways rescued and, in one memorable movie, play basketball with the Harlem Globetrotters.
But despite the success of the series, Russell Johnson was not happy with being tied down to The Professor.  He felt that his experience as an actor was being compromised by the camp quality of the series and felt it was below his level of talent, and he was not alone.  Many of his co-stars felt the same way and Gilligan's Island was not always a happy set.  But by forming a strong friendship with Alan Hale Jr. and Dawn Wells, who played Mary Ann, Johnson managed to keep a sense of humor and have fun with what was given to him.  However, when Gilligan's Island came to an end, Johnson was dismayed to find that he was the victim of typecasting.  With his portrayal of a mild mannered college professor burnt into the consciousness of the mass public, Johnson found that he was no longer cast in the villain roles that he sought out before Gilligan's Island.  Johnson has admitted in dozens of interviews that he became embittered towards the show for a long while and blamed it for ruining his career.  Yet despite the set back he still managed to make a few post-Gilligan TV appearances in programs such as The Invaders, The Big Valley, That Girl, Ironside, Cannon, Wonder Woman, The Jeffersons, Dallas, Knots Landing, Fame, Newhart and MacGuyver.  He also would also have another unlikely cult hit by becoming the uncredited narrator in the English translation to the classic anime series Robotech.  A truly versatile actor, Johnson was ready to take any kind of role, but struggled to prove that he was far more than just The Professor.
As time went on, and as Gilligan Island's popularity continued to grow and entertain multiple generations, Johnson eventually realize that "If you can't beat them, join them" and re-examined his role in the pop culture arena.  The result was an embracing of the series, and by the 1980's Johnson became one of the most prolific and accessible members of the Gilligan Island cast.  A favorite at autograph shows and nostalgia conventions, where he would often team up with Dawn Welles, Johnson would meet fans and talk openly about his experiences on Gilligan's Island.  Never a man who was afraid to say what he truly thought, he published an intelligent and revealing book about his career with writer Steve Cox in 1992 titled Here On Gilligan's Island.  He would do a final reprise of his role of The Professor in an unlikely appearance on Alf in 1987, and he even appeared with his Gilligan Island co-stars in a clever epilogue during the closing credits of an episode of Roseanne in 1995 where he played Becky's husband Mark (you have to see it to understand).
By the end of the 90's Russell Johnson had officially retired from acting, but when he wasn't making public appearances at autograph shows and doing charity events, he became involved in AIDS activism and supported various organizations dedicated to increasing awareness and finding a cure for the disease.  When his son David contracted AIDS in the late 80's, he began to work for various AIDS organizations and his father supported him by acting as a spokesperson for AIDS awareness when the public still had little understanding of the disease.  Although his son died from his ailment in 1994, Johnson and his family continued to work with AIDS organizations and fundraisers through the years.
Throughout is life Russell Johnson was many things to many people, but to us he'll always be The Professor.  He may have never got the castaways off that island, which will keep him forever stranded in our hearts and minds.