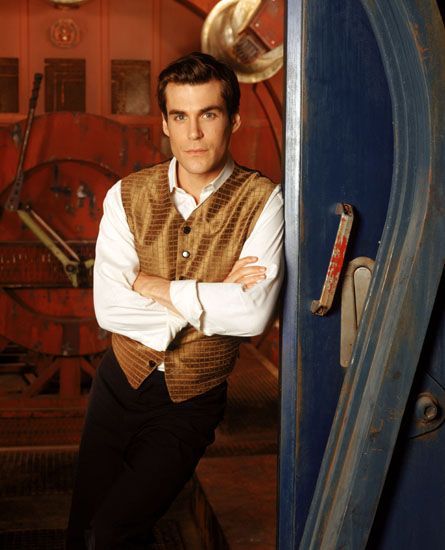 In 1999, actor Sean Maher, fresh out of theater school, traveled from New York to Los Angeles to star as the title character in a new FOX cop drama called Ryan Caulfield: Year One.  With a whole new stage of his life ahead of him, Maher was ready to begin a new career as a leading man.  However, like many things in life, things don't always work out as planned and the series was cancelled within twelve episodes.  Cancellation would become a reality, and a trend, in Sean Maher's overall career to come as he worked through various series, guest star roles, TV movies and even a stint on Party of Five.  However, cancellation would not prevent him from becoming a beloved member of the pop culture journey when he portrayed Dr. Simon Tam on the most famous cancelled television series of all time, Firefly.
First airing on FOX in 2002, Firefly was fantasy/sci-fi powerhouse. Joss Whedon's "post-apocalyptic western" combined space ships and cowboys in a stylish steam punk setting.  As part of an eclectic and talented cast, Sean played the good looking "doctor on the run" Dr. Simon Tam, who acted as the guardian of his strange, and potentially deadly, sister River.  Despite being a favorite of critics, and finding an immediate following, FOX pulled the plug on Firefly after only fourteen episodes.  But a strange thing happened.  The fans weren't finished with Firefly and, over a decade later, the series is more popular now than when it originally aired.  Sean, and the rest of his cast mates, would return for the big screen wrap up, Serenity, in 2005.  But although Sean was once again 'cancelled" he would remain to be beloved by "Browncoats" throughout the world.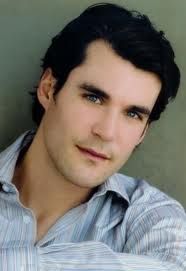 While Simon Tam may have been his most famous role, it wasn't the biggest one of Sean Maher's life.  On a daily basis Sean was playing the role of a straight man to his colleagues, employers and, at times, friends.  An openly gay man when he was in the New York theater community, upon coming to Hollywood Sean felt it necessary to hide his sexuality in order to maintain his image as a leading man.  Even when he and his long-time partner, Paul, adopted two children, Sean was still maintained the image of a young straight man about Hollywood.  After taking two years off to raise his kids, Sean decided that it was time to let the world know the truth.  Cast in the role of Sean Beasly, a secretly gay man living in 1960's Chicago in the NBC series The Playboy Club, in the fall of 2011, Sean used the part as a platform to reveal that he was gay to the public.  Weeks later The Playboy Club was cancelled and the cycle continued.
In 2012, Wizard World invited me to moderate a panel in Toronto, Ontario featuring Sean Maher in his very first Canadian convention appearance.  Before an audience of over three hundred fans, it became evident that the popularity of Firefly was still very much alive, and the crowd enthusiastically embraced Sean Maher.  Sean and I quickly formed an easy camaraderie with each other as we talked about Firefly and his what was his latest project – teaming up with Joss Whedon and many of his regular players in a big screen version of Shakespeare's Much Ado About Nothing.  However, after the panel Sean and I retired to the hotel bar where we had a liquid lunch and a much more personal conversation about being in the closet in Hollywood, and the reasons he decided to reveal his sexuality to the world.  The result is a rare discussion of the reality of sexual politics in Hollywood which most actors are still too scared to have.