Since the release of their debut album, When the Night, in October 2013, Brooklyn based synth-pop band St. Lucia seems to be suddenly everywhere.  Sexy, sophisticated and smart, the album has been a much needed relief from what has proved to be one of the worst winters in North America in decades, by creating images of tropical islands and sandy beaches in a retro flavored high energy clash of sounds.  Following on the footsteps of Art of Noise, Fatboy Slim and Daft Punk, St. Lucia has created one of the biggest buzzes so far this year.   In fact, when announcing their first headlining North American tour in January 2013, tickets sold out in minutes in a number major cities including Los Angeles, Chicago, New York, Boston and Washington DC, prompting the band to add a number of extra shows in each city.  Deemed one of the "most exciting bands" by Teen Vouge and receiving glowing reviews in Esquire, Interview and Ladygunn Magazine, St. Lucia made their television debut on Jimmy Kimmel Live in January.  St. Lucia is slowly seducing North America with their unique brand of synth pop.
The brainchild of South African born musician Jean-Philip Grobler, St. Lucia combines the talents of Nick Brown, Ross Clark, Nicky Paul and Patricia Beranek who have succeeded in reproducing Grobler's intricate musical vision into a live performance band.  Originally from Johannesburg, Grobler began his musical training with the Drakensberg Boys Choir School where he studied classical music and opera.  However, according to Grobler, it was the discovery of Radiohead which opened up a whole new world of music to him, which has accumulated into the creation of St. Lucia.
A distinctly personal project, Grobler has looked to the music of the 1980's for inspiration in creating a sound distinctly modern, but harnessing the excitement of a different era. The chemistry has proved successful, making St. Lucia one of the most interesting bands on the musical radar today.  I had the opportunity to talk to Grobler about his music, the new album, and St. Lucia only days before he was to leave on their first headlining tour.
Sam Tweedle:  There is a lot of people writing about When the Night and you've created quite a buzz.  How does it feel to have all this positive support behind you?
Jean-Philip Grobler:  It's kind of like a dream.  It's pretty amazing.
Sam:  How did you come up with the name St. Lucia?  What is the connect for you with that place?
Jean:  I came to this point where it started becoming clear what the ethetic of St. Lucia was.  I had quit my job as a jingle writer, that I had been doing for a few years, and I started my own studio and I was just doing stuff in there in my spare time and coming up with ideas.  Some of them were totally not St. Lucia like.  They were kind of like Spaghetti Western things, and others were more rock.  But most of the ideas I was coming up with were this kind of tropical influenced, 80's influenced sound with a very nostalgic element to them.  When I was trying to come up with a name I was finding it difficult, so one day I took out a map of South Africa and I closed my eyes, took out a pen, put the pen on the map and the first try it was St. Lucia.  St. Lucia is part of South Africa, but is also an Island in the Caribbean.  What seemed right to me was that St. Lucia is kind of a beach town, and a nature reserve, and I'd go on vacation there with my parents as a child.  Everything about that place represented exactly what I wanted the music to be about.    Having this escapist quality of being on vacation, and a romantic idea of what could happen on holidays.  Just everything about what that place represents to me is what the music represents.
Sam:  When the Night is your debut full length album, correct?
Jean:  Yes it is.
Sam:  How long have you been working on it?
Jean:  From start to finish, from the first song that I ever came up with as St. Lucia to now, it's been about five years.  The first song that I identified as a St. Lucia song probably was written about five years ago.  So it's been about five years, on and off.
Sam:  What is your creative process in creating music?
Jean:  My writing process is very train of thought.  I'll generally be doing something that's completely unrelated to music, like walking down the street or being a bookshop or a museum and I'll catch myself singing a melody, or having a melody in my head.  Then I'll realize that I don't recognize that melody and that I've never heard it before, and then I know that it's a song idea.  Generally I'll record it into my voice recorder on my phone.  I'll record the beat, and sing the melody and then sing the bass line, and when I have time I'll work on that melody on my laptop.  I'll just go with that.  I'll leave it for a while, and go back to it, and then over a couple of years I'll finish it.
Sam:  So some of these songs could take a couple of years before you complete them.
Jean:  It could be.  Yeah.  Between starting and finishing.  Closer Than This took about two and half years to finish.
Sam:  That makes sense, because while listening to your tracks I notice how well composed and intricate the compositions actually are.  This is not music that is just being churned out of a cookie cutter factory, which seems to be true about a lot of the music in today's industry.
Jean: (Laughs)  I appreciate that, man.
Sam:  A number of sources mentions that your discovery of Radiohead as a teenager had a big influence on you.  I can see the connection when listening to the album.
Jean:  Yeah.  It's kind of a funny story.  I was about thirteen or fourteen, and I was studying music at an all-boys private school in South Africa.  Well my parents were looking for a Christmas present for me, and they were eating at a restaurant and they thought the guy that was serving them looked cool.  So they asked him "What's a good album that we can buy for our son?"  The guy said "Oh, you've got to get him OK Computer by Radiohead.  This is THE album right now."  So they bought it for me, and I came home from school, and it was Christmas weekend and I listened to it all the way through and I hated it.  I thought Radiohead was the worst band I had ever heard.  It was just all so random and I didn't understand it and I really just wanted to return it.  But everything was closed because it was Christmas weekend, so I was forced to live with that album for an entire weekend.  Well I forced myself to listen to it a few more times because I had nothing else to do, and on my fourth or fifth listen it just started to make sense to me for whatever reason, and that started my love affair with Radiohead.  I went back to The Bends and even Pablo Honey and I became an avid fan of Radiohead.  I'd listen to OK Computer at least five times per week for the next year, and I knew everything about it.  I think what spoke to me about Radiohead was how beautiful there music was in general.  There were so many beautiful melodies, but then you could hear them pushing the envelope on so many different levels with their arrangements and the way it was produced.  They were a really big influence on me.
Sam:  Was the discovery of Radiohead a turning point in your musical journey?
Jean:  Absolutely.  That was the first time that I could realize that music could have a cerebral quality to it.  It could tickle your brain instead of just your emotions.  Before that I wasn't really listening to much rock music.  I was listening to more pop music.  I was really into Bon Jovi, for example.  Radiohead was the band that was the huge turning point for me.
Sam:  When the Night has a very mid 80's to early 90's vibe to it.  Does that era appeal to you?
Jean:  Well, the thing is that there has never been a time period in music that I've thought was terrible.  I've always been into something at the time.  I think the last ten years have been amazing for music.  I think what I really liked about the 80's, compared to what's going on now, was that in the 80's there was a feeling that there was no roof to the music industry.  The way that artists were making music was like they were constantly on cocaine or something.  There was this feeling that they were invisible and that there was no limits to what they could do.  That just showed up in how bombastic and massive the music sounded.  Everything was made to make everything sound as massive as possible, at least in pop music.  You can hear in the last ten years that music became a lot more insular and introverted and small sounded.  People wanted to make things sound more fucked up and crazy.  I've been a big fan of that kind of music as well, but there just came a point where everything was just that.  It just felt unnatural for me to follow that path, and I just started to go back to the 80's music that influenced me and how that was the exact opposite of what's been going on in music.  I think that really influenced me, and felt really fresh.
Sam:  You just finished a tour of the US and sold out instantly in some huge markets.  Were you expecting a sell out like that?
Jean:  Absolutely not.  We came into this tour conservatively when we were setting it up and we have never done a headlining tour like this across the States, so we had no idea what to expect.  We were very fortunate that we had played some of these markets supporting other bands, like Ellie Goulding and Three Door Cinema Club, but we had no idea what the pickup would be and it completely blew us away.  It took us by surprise.
Sam:  What is your follow up from the tour and album?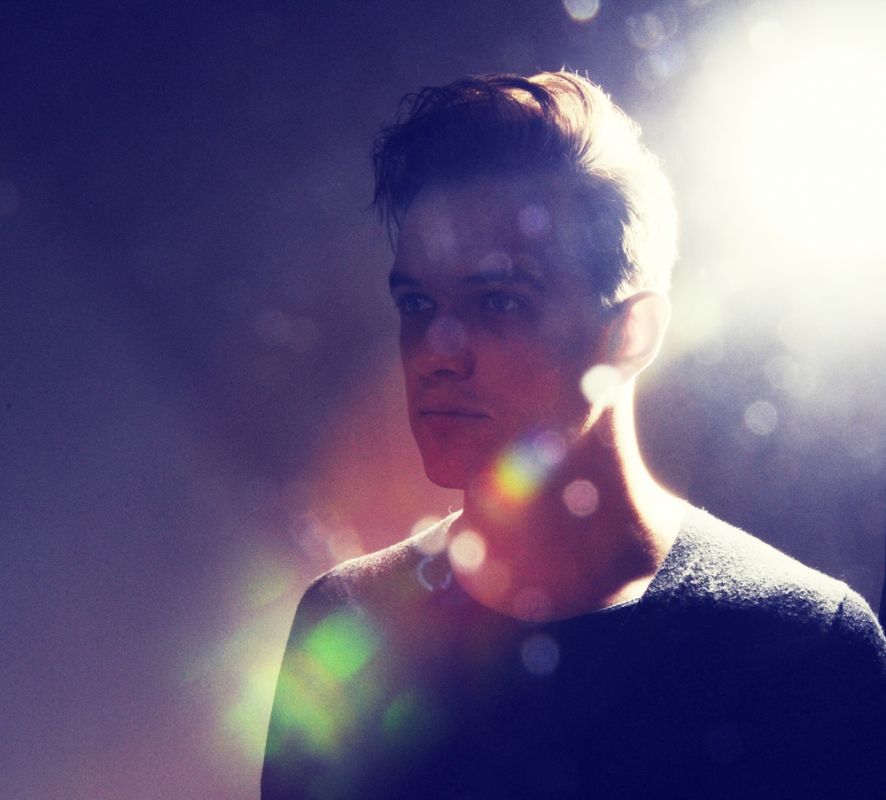 Jean: I'm constantly writing and there are some new ideas that I am working on in the tour van when we are driving and I'm look out the window and staring.  I can only take things to a certain point when I'm in the van.  I'm hoping to get into the studio after the tour is done and we'll see how that goes.  Its whatever comes our way.
Creating music that can warm up the coldest winter, St. Lucia is on fire right now.  There is no doubt that there is more that will be coming our way.  For more info on St. Lucia check out their web-site at http://stlucianewyork.com/#/home.