Recently a reader wrote us with the following message: "Ted McGinley, eh? Is that the guy from Happy Days? This is what's peculiar: I used to watch that show all the time, but it must've continued after I stopped watching 'cause now I see reruns with that guy, no Ritchie, Chachi I guess… and the thing that totally throws me is the late 70s (i.e. contemporary) hairstyles (like that Ted guy). Was there any sort of plot at that point? (I *do* remember toward the end of Laverne and Shirley's run, they were having Beatlemania. I guess the 50s revival of the 1970s – like the 70′s itself – had run its course."
This question/statement opened a giant can of worms that was just too rich to leave as a throw away comment. So, dear friends, readers, and pop culture buffs, come and walk with me down a dark and sordid time in television history. Walk with me as we revisit the slow and brutal death of Happy Days.
CONFESSIONS OF A POP CULTURE ADDICT PRESENTS
ARE THESE HAPPY DAYS YOURS AND MINE HAPPY DAYS?:
THE VIOLENT AND MERCILESS DEATH OF A CLASSIC SITCOM
In its heyday Happy Days was one of the greatest sit-coms on television. Perhaps it wasn't cutting edge like All in the Family or as realistic as M*A*S*H or as smart as The Mary Tyler Moore Show or as funny as all three. No, perhaps it wasn't any of these things. However, what Happy Days had was a likeable and fun ensemble cast. The characters have become some of our most popular modern pop culture icons – the cool and rebellious Arthur "Fonzie" Fonzerelli, nice, normal Ritchie Cunningham, loyal yet dense Potsie Webber, goofball Ralph Malph, wise and loving Howard and Marion Cunningham, love birds Joanie Cunningham and Chachi Arcola and the bumbling Al Delvecchio. Take this charismatic and fun cast, throw in some retro 1950′s fashions, cars and jukeboxes and mix in some good ol' fashioned morals and values and you had the last of the classic sitcoms. Creator Gary Marshall definitely had a bonafide hit on his hands. So, if this formula worked so well, and if millions of viewers were visiting Milwaukee every week for ten seasons, and millions of dollars were being made at the height of "Fonziemania" with Henry Winkler's face being posted on everything from blue jean patches to shoelaces, then where did Happy Days go so wrong? What lead Happy Day to be crushed to death more violently than any other sitcom in history? What went wrong?
Just when did Happy Days "jump the shark?"  Many would naturally state the end of the classic years of Happy Days occurred on the infamous night in 1977 that Fonzie actually jumped a shark on water ski's. Others will say that it died in a few episodes earlier with the introduction of Chachi to the cast. As many know, the addition of a young new kid to a cast is pretty much the kiss of death on most television shows. However, this pop culture addict will argue that the addition of Chachi was actually a blessing to Happy Days instead of its downfall. Others still, will point out that the death of Happy Days may have sat with "Fonziemania" itself. In the beginning Gary Marshall had planned on Fonzie being nothing more than a minor reoccurring character with Ritchie and Potsie being the stars of the series. In fact, Henry Winkler wasn't even included in the opening credits of the first season! It was viewer demand that made Happy Days turn into "The Fonzie Show". However, I will argue with that theory as well. Fonzie and Happy Days go hand in hand. Without Fonzie you had no Happy Days, and vice versa. So what do I think killed Happy Days? The destruction of Happy Days, in my opinion, began in 1980 and for four years, the series was flogged like a Marquis de Sade concubine until it was put mercifully to rest in 1984. Who was to blame for this decision? I blame three men in particular – Ron Howard, Donny Most and Gary Marshall.
In 1980, Ron Howard and Donny Most decided that it was time for them to move on. Now I can't honestly tell you what motivated this decision. It's true that they had been playing Ritchie and Ralph for seven years but by leaving the show, they were leaving both a successful television series and breaking up a great ensemble cast. Perhaps the two of them were tired of being overshadowed by Fonzie week after week. However, with the departure of two major characters, a major decision now faced Gary Marshall. Do you end the series? Or do you carry on without Ritchie and Ralph? At the time, the decision seemed natural. The show must go on… and it did. After all, they still had Fonzie! This was the cruelest thing that ever happened to Happy Days. Ritchie and Ralph entered into the military and were shipped to Greenland. Greenland? What the hell were they doing in Greenland? By this time Happy Days would have been set in the late 1950s or early 1960s. Most American troops were, by this point, being sent to Vietnam. It wasn't quite the years of escalation that would follow under Lyndon Johnston but that's where Ritchie and Ralph should have been sent. But of course, Vietnam just wasn't funny. In fact, the 1960s as a whole weren't particularly funny at all. This is something we'd see come into play later on.
Quickly it was realized that the show was hurting without Ritchie. The fact was, most Happy Days plots revolved around Ritchie, Ralph and Potsie getting in some kind of mess or having some type of problem and Fonzie would step in to bail them out. Without two of this threesome what were the Happy Days gang to do? The show turned to Joanie and Chachi as its answer. More and more plots began to centre on the couple. Yet they weren't going to be able to do it alone. As a result, a cast of "brand new" characters were added to replace Ritchie and Ralph – and not just two, but many. First w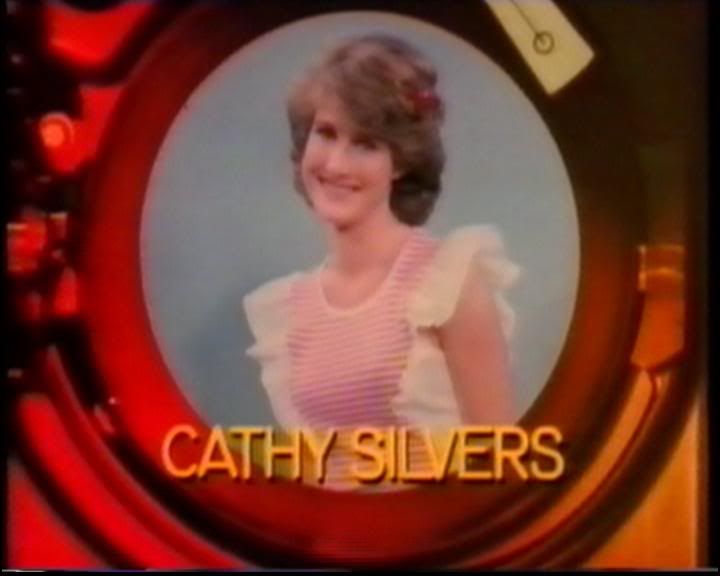 as boy crazy Jenny Piccalo played by Phil Silvers' daughter Cathy Silvers. Jenny Piccalo was actually mentioned by Joanie as early as the first season. Joanie often spoke of her troublesome friend Jenny but now the audience got to meet her. In many ways the zany Jenny was the replacement for Ralph Malph. Next came the "new" Ritchie in the form of Roger Phillips played by Ted McGinley. This would be the first series to suffer the "Ted McGinley Curse." Roger was a cousin who had accepted a job teaching at Jefferson High and moved in with the Cunninghams. Roger was a bit square and was supposed to be the "not with it" foil to "with it" hero Fonzie. However another addition was also brought to the show. They weren't ready to get rid of the Ritchie link quite yet, so Ritchie's pregnant wife Lori Beth was added into the mix. Lori Beth corresponded with Ritchie by mail and Ron Howard would occasionally come back for a guest spot. So that was it! That was the new Happy Days. Not as successful but honestly, for a while, it seemed to work. Roger was likeable and Jenny was actually kind of awesome.  Viewers still tuned in. It seemed to be surviving after a near fatal blow.
Yet one cast member suffered during this period – Anson Williams. Poor Potsie all of a sudden had nothing to do! With Fonzie helping Joanie, Chachi and all of their friends out of problems Potsie didn't seem to have a place left for himself. Besides, he was never really a part of Joanie and Chachi's crowd. All he was, was the best friend of Joanie's absent brother. Potsie began to work at Mr. C's hardware store and all his laughs began to come from a new personality quirk as the bumbling stock boy who was completely dependent on Mr. C. Potsie went from being lame-brained to a pathetic moron. Anson Williams should have bowed out when Howard and Most bailed. However, the worst was yet to come. Yes, Happy Days was about to get another beating the next year…
The end of 1981 was a difficult time for Happy Days. Ron Howard finally decided he had enough of the guest spots and decided that the season finale would be the final Ritchie episode. Ritchie, now out of the service, returns to Milwaukee to collect his wife and child and go to California to pursue a writing career. An emotional farewell between Ritchie and Fonzie capped the episode in one of the finest scenes in Happy Days history. The perfect ending to a perfect series… or so it should have been. However the powers that be didn't have the intelligence to call it quits there. In fact, they made a whole new series of giant mistakes. The biggest was to take the two major characters that their plot developments relied on and give them their own series. The result was the disastrous Joanie Loves Chachi. For one year Joanie and Chachi, along with Al, moved to Chicago to try to start a rock band. So if Joanie and Chachi were in Chicago what the hell was happening in Milwaukee? The answer… more new characters!
Now we needed a Joanie replacement. Another Cunningham cousin, this time the naive and pretty KC Cunningham from Nebraska, played by Crystal Bernard, moved into the Cunningham home. They also introduced a new "Chachi" in the form of Roger's rebellious younger brother Flip, played by Billy Warlock (who would go on to appear on Baywatch and every single soap opera ever televised) who was sent to live with the Cunninghams in hopes that Roger would have a good influence on him.  So now we had Roger, KC, Flip and Jenny. By this point it was obvious that nobody really cared. The only character that was still a draw was Fonzie. Remember Fonzie? They still had Fonzie. So the network decided that they needed to do something with Fonzie. Since 1974 Fonzie was a rebel without a cause riding around on his motorcycle, being with an army of women and living a carefree life. The powers that be decided that this was no longer acceptable for a man as old as Fonzie and the new direction of "Joanie and Chachiless" Happy Days was that Fonzie was going to grow up. Getting his degree from night school,  Fonzie began teaching shop classes at Jefferson High with Roger. However the strangest and saddest new twist to add to the Happy Days cast would be that Fonzie was going to fall in love and get a steady girlfriend who happened to be a single mom! Yup – they were going to add a love interest for the Fonz AND add a cute kid to the cast. Remember – cute kids added to a cast means INSTANT DEATH to a series. Perhaps it worked with Chachi but time had expired with the addition of Heather O'Rourke as little Heather Pfizer and her mom Ashley (played by Linda Purl). Horror fans will recognize Heather O'Rourke as the little girl in Poltergeist who sits in front of the static-screened television and chimes "they're heeeeeeere…". Furthermore, the show's writers stripped the "Happy" out of "Happy Days" by writing so-called "special episodes". You know the ones. Those are the episodes that preach about some kind of relevant issue that affects our society. The "special episodes" started as far back as 1981 when Ritchie returned from Greenland on leave… AS AN ALCOHOLIC! What the hell is "happy", not to mention funny about that? Of course, Ritchie kicks his drinking problem in a half an hour after a pep talk by the Fonz. By 1982 they were dealing with drinking and driving, single moms, teenage pregnancies and urban children without a chance (yup – the typical "black" plot). Gah! What kind of twisted other dimension of Happy Days were we living in? By this point Happy Days had truly morphed into something truly weak and pathetic. Yet the strangest development was still to come.
In the 1982 season of Happy Days, as well as Joanie Loves Chachi, the series underwent a strange transformation. Events from the 1950s or early 1960s were no longer discussed on the series. Arnold's was redecorated from a teenage 1950s hangout to a family restaurant and suddenly the cast began to wear more modern clothes and hairstyles. It no longer seemed that Happy Days was taking place in the 1950s. No, Happy Days was NOW taking place in the 1980s! They never said it, but they completely threw away the retro feel and look of the series. It was almost as if Fonzie's space and time-traveling friend Cupcake had dropped the entire cast off thirty years in the future! This is most evident in the opening credits of Joanie Loves Chachi.  Check it out for yourself!
Notice the 1980s perm on Erin Moran, not to mention the song that Joanie and Chachi are crooning. It sounds like a bad Carpenters tune. Not the pre-Beatles rock and roll that they should have been performing during the era when Joanie and Chachi would have been around. These were the days of Bobby Vee and Frankie Avalon – not the Captain and Tennille. Something strange was going on here. Remember, the 1960s just weren't funny. Hippies, Vietnam, Kent State, the Kennedy assassinations, the Civil Rights movement, the birth of the counter culture movement… was this the stuff you wanted to see in Happy Days? Heck no! So the producers decided to move both of the series quietly into the 1980s. Yet, as we all know, Joanie Love Chachi was a miserable failure. With the producers considering Joanie and Chachi too valuable to lose as character, Gary Marshall and the gang welcomed Joanie and Chachi back to Happy Days like a prodigal son for the final lackluster season.  Meanwhile, KC and Flip were kicked out of the house, never to be heard from again.  Perhaps Chuck took them in.  Who knows….
The 1983-1984 season was the final season. By this time the writing was on the wall. Happy Days was pretty much dead. If Joanie and Chachi couldn't thrill audiences in their own show then how could they be expected to do so back on Happy Days? And what about their saving grace, Fonzie? Fonziemania was over and now that he had settled down and had a "family" and a job Fonzie just wasn't cool or interesting anymore. Hell, Al didn't even return to the series this time. However the Happy Days writers decided before it ended that they would hit one more bloody nail into the coffin by having Fonzie adopt an orphan boy named Danny. Now Fonzie was a dad. What the hell? Was it really necessary to add yet another kid to Happy Days? The addition of Danny was truly, truly the final desperate cry of pain from the classic series. In the series finale Joanie and Chachi were married, Howard said to Marion that he was so glad that "both" of his children were now married (forgetting about their oldest son Chuck Cunningham – good going writers), Anson Williams sang a cover of Elvis Presley's Memories (not to be confused with the Andrew Lloyd Webber song from Cats) and a montage of the "happier" days of Happy Days played. Fade to black. The sad and pathetic death of a classic series.
And that's it my friends. That is the true story of the death of Happy Days. The series died long after Fonzie "jumped the shark". It died slowly and it died painfully. In retrospect I hope Gary Marshall wishes that he took Happy Days into the barn in 1982 and put it out of its misery by firing a bullet through its head before it turned into the savage rabid beast that dragged its great ensemble cast into a curse of mediocrity. God knows this Happy Days fan wishes he had.