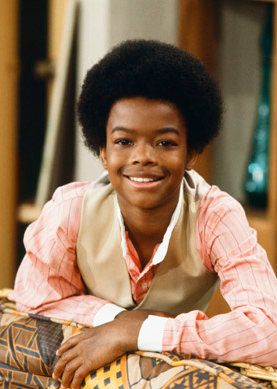 Todd Bridges has lived many different lives during his life, with the whole world watching.  During the 1970's Todd was one of the only African American actors working in Hollywood, where he appeared on some of television's most beloved programs before gaining pop culture attention on the short-lived comedy Fish.  Yet despite this early success, bigger fame was waiting for Todd and from 1978 to 1986 Todd became a household name playing Willis Jackson on Diff'rent Strokes, where he touched audiences as a black kid trying to maintain his cultural identity as the adopted son of a white millionaire.  However, by the 1990's Todd's life took a dark turn.  Addicted to cocaine, Todd Bridges became the poster child for the "child star gone bad."  Behind bars for drugs and attempted murder, Bridges became hauled up before the tabloids as a skewed example of what happens to stars when they grow up.  But, today Todd Bridges' life is very different from the dark days of crime and addiction.  Twenty years sober, Todd now uses his life experiences to help others face their inner demons, and to help them conquer their own addiction to drugs.
In 2010, Todd Bridges, with the assistance of writer Sarah Tomlinson, released his memoirs Killing Willis: From Diff'rent Strokes to the Mean Streets to the Life I Always Wanted.  In his book, Todd opened up about his past in a blunt and often disturbing story.  From dealing with an abusive father, to sexual attacks by his childhood manager, and full account of his descent into a life of crime and addiction, Todd revealed the Hollywood tragedy that was his past.  Giving him further insight into the cruelty of fame and the hardships of child stardom, the tragedies of his young co-stars, Gary Coleman and Dana Plato, unfolded around him and in the end he lived to see their lives taken far too soon.
Although off of the cultural radar for a while as he focused on rebuilding his life and raising his own children, in recent years Todd has found his way back in front of the cameras.  With appearances in See Dick Run, America's Dumbest, Everybody Hates Chris, That's My Boy and upcoming films King of the Underground and Turning Point, Todd Bridges is trying to revive the career that he threw away.  With his years as a troubled youth still casting a shadow over him, Todd has had a difficult time, but is slowly proving his professionalism and his natural acting ability.  But far more importantly, Todd Bridges has come back as an example of how someone can stand on the edge of self-destruction, and not only survive, but shape their life into something productive and positive.
Having recently read his book, I was interested in talking to Todd about some of the things that he didn't cover, as well as talk about where he has come in the years since he wrote it, and what would come next.  However, I had no idea that Todd would be willing to talk so openly about the part that his past still plays in his current career, and about his own redemption as a human being.  A passionate speaker, Todd still struggles with the fact that the world doesn't seem to want to forget about a life that he left behind two decades ago, but he continues to search for a way to use his many years of turmoil as a way to help others.
CONFEESSIONS OF A POP CULTURE ADDICT PRESENTS
WHAT WILLIS IS TALKIN' ABOUT:
A CONVERSATION WITH TODD BRIDGES
Sam Tweedle:  Earlier this year I read your book.
Todd Bridges:  Really?  How did you like it?
Sam:  I found it fascinating.  Were you happy with the way the book turned out?
Todd:  Oh yeah.  I was very happy with that.  I didn't want to write a scandalous book.  That's what they want you to write.  That's what they want everybody to write.  But I thought that I'd just tell on me, and that's all I need to tell on.  (Laughs)  I'm not going to tell on someone else just to sell more copies of my book.  That's what most people want to do.  They want to write scandalous stuff because it sells better, but to me you're telling on other people.  That's not fair.  Who wants to do that?
Sam:  But to be fair, you have your own very intense and colorful story to tell.
Todd:  Yeah.  I don't need to tell on anybody else.
Sam:  One point that you made in your book, that never once occurred to me, is that when you started on television in the mid-70's, you were really one of the only African American kids that was regularly appearing on television.  You were really a pioneer, yet it tends to get overlooked.
Todd:  Well, the [thing] that I don't understand now is that while I was a pioneer of that era, I don't get the props from my own people.  Why am I not in these movies with these black people?  Do they think that I don't have the talent?  They see my work, and they say they love my work, but it's just weird.  I mean, I've made some mistakes in my life, but it seems that I'm still being held responsible for things from over twenty years ago.
Sam:  In those early episodes of Diff'rent Strokes, your character dealt with some heavy issues, and a lot of the drama actually revolved around Willis Jackson.  People seem to forget that you are a decent dramatic actor.
Todd:  I was the heavy actor in the show.  I wasn't the comedian.  I was the heavy guy, and that's harder than being the comedian.  Gary Coleman had the punch lines.
Sam:  Although it was aimed at a younger audience, Different Strokes was a groundbreaking show.
Todd:  It sure was.  I loved the show.  I still talk to Conrad Bain.
Sam:  You do?
Todd:  I do.   I love talking to Conrad.  Conrad was better than my own Dad was.  He is a good man.  He used to take me fishing.  He wouldn't take me fishing and leave me there.   My Dad's idea of going fishing was to drop us off and go to the bar.  Conrad would actually bring us fishing and fish with us.
Sam:  Was Conrad close to Gary?
Todd:  Nobody was ever allowed to get close to Gary, and that was due to his father.  His father changed Gary's entire life, and not for the better.  You know, when Gary went to his father, and said that he had been ripped off, and that all of his money had been stolen, and asked his Dad to help him, his Dad told him, "They didn't do anything to me, so why should I help?" What a nice Dad, huh?
Sam:  There was a guy who really didn't have his kid's back.  What about Conrad and Dana Plato?  Did they have any sort of relationship?
Todd:  Yeah, but Dana kept her relationships distant from everyone except from me.  It was a very different kind of closeness.
Sam:  I loved reading about your relationship with Dana.  It was very sweet.
Todd:  Dana actually saved my life when I was twelve years old.  She actually helped me realize who I was and what I was.  If she hadn't done that I probably would have had to struggle all my life.  [My manager] tried to ruin me, and that's why I think that pedophiles are the worst humans in the world.  How can you set out to ruin a child's life?  How can you be that evil?
Sam:  Reading about how you were sexually abused by your manager was a very difficult part of your book to read, and you were very brave to reveal it.  That was another horrible thing that you survived.
Todd:  Yeah.  By the grace of God I survived that.  It could have been a lot worse.
Sam:  I'm going to ask you a strange question.  I hope that this doesn't get too obscure, but this was something you didn't talk about in your book.  Diff'rent Strokes helped launch The Facts of Life, which became a huge hit.  However it wasn't able to help out Hello Larry.  I loved the episodes where the casts of Diff'rent Strokes and Hello Larry would meet up.  Why don't you feel that Hello Larry had the same popularity as Diff'rent Strokes or The Facts of Life?
Todd:  You know, I think Hello Larry just quite wasn't what it was supposed to be.  It was a different kind of show and it never quite worked.  It had great actors in it but it never worked.  Kim Richards was in it.  Donna Wilkes was in it.  McLean Stevenson was in it.  But it just didn't work.
Sam:  You mentioned that you feel that you have gotten held back from current acting roles.  Do you think being so closely tied to the role of Willis Jackson is perhaps what holds you back?
Todd:  No.  Not at all.  I've been able to distance myself from that through other things that I've done.  People who see me act know I have the ability to do whatever role I need to do.  They know that.  I get held back for other reasons.  The first thing people think is that I'm still on drugs.  I'm twenty years sober.  The funny part of it is that you have Charlie Sheen who can do whatever he wants to do.  It doesn't stop him.  Lindsay Lohan, it don't stop her.  But for me, it holds me back.  They are still worried about me from twenty years ago, but everybody knows that I'm sober.  You don't see stories about me getting arrested.  I'm not doing anything anymore.  I raised a family.  I have a son and a daughter.  It can be upsetting sometimes.  But at the same time, you've got to learn how to deal with that and not let it offend you.  That's the only way for you to move forward, because if you stop and worry about that you are never going to be successful again.  People work with me and go, "You're nothing like we thought you were."  I say, "What do you mean?'  They say, "Well, what people have said."  But what they don't understand is that is not me.  Ask anybody I ask for.  Ask them if I'm ever late.  As them what time I show up.  Ask any producer I work for.  I'm the first person on the set.  You don't have to look for me.  You don't have to worry about me, because I've been taught professionalism by my Mama.
Sam:  Your relationship with your mother was one of the most endearing, and grounded, thing in your book.  Are you still close to your family?
Todd:  Oh yes.  In fact, I was just at lunch with my brother and his friend.  I am still close to my whole family, and I believe that family is the center of everything.  You've got to have a strong family, or you'll go under.
Sam:  It really showed through your book that your family helped you through some really dark times.
Todd:  Yeah.  They helped me through a lot of stuff, man.  I feel bad that I put them through that.  That was unnecessary.  But, at the time, I couldn't see that because I was so caught up in it.  That's the bad thing about drugs.  You get so caught up in it that you can't find your way out, and you hurt a lot of people who are involved because you can't find your way out.  But there is a way out and I love helping people through it.  I love getting them to the point where they say, "Thank you so much for coming into my life and helping me through something I couldn't."  I mean, somebody did it for me.  I'll never forget the lady who helped me.  I don't want to give her name away, because she is a very big actress, but before I had a relapse she saw me drinking and said, "What are you doing?'  I said, "I'm drinking," and she said, "You're going to end up relapsing."  I said, "No I won't. I'll be fine."  Well sure enough, a couple of months later, I ended up relapsing.  So all these years later, I saw her and she hugged me and said, "How are you doing now?" and I told her, and she said, "I am so glad.  I am glad your life is wonderful again."
Sam:  This summer when you were in That's My Boy with Adam Sandler, you seemed to be okay with doing a parody of yourself.  It shows that you have a good sense of humor.  How do you maintain that sort of disposition?
Todd:  Well, in all reality [drugs] was the dumbest thing I did in my life, so you have to have a sense of humor about that.  I threw a big giant career away for stupid stuff, and to do what I wanted to do.  Well there is a price to pay for doing what you want to do, and I didn't know that I had an addiction behavior.  I didn't know that.  That wasn't explained to me very well as a child.  To me, someone who gets hooked on drugs now should be ashamed of themselves because of all the commercials and [awareness] because you know what's going to happen.  It's not like you don't know; you know what's going to happen.  But, the problem is that we are rewarding people now for bad behavior.  That's why these reality shows are so successful: people want to see others fail.  When you want to see that, then you're not embracing life.  But my friend just created a reality show that is doing well.  It's called Hollywood Exes, and it embraces the good behavior of ladies that were married to these rich people.  They're good women.  It's the first reality that's not drama-filled.  That's a great thing to watch.  But then you watch something like Jersey Shore which is full of drama and women being punched.  That's awful.  Everybody having sex.  That's terrible.  What a terrible way to have a show, yet it brings in high numbers.
Sam:  Perhaps there should also be stricter penalties.  I mean, Lindsay Lohan and Paris Hilton get a matter of days in jail, but you did some hard time in some nasty places.
Todd:  Yeah.  If it had been me I'd have done three years somewhere.
Sam:  There is another thing I found fascinating in your book: I find that society likes to dehumanize their villains, but I was surprised about the friendship you had in prison with Erik and Lyle Menendez, and how you painted an incredibly human portrait of them.  I loved the part about you and Erik having a water fight.  It was so real.
Todd:  Well, they are human.  You know what I mean?  They did something that is a horrible thing in our culture, and it's intolerable to me, but it does not make them less of a human being.  You got to hate the crime, but not hate the person.  That's how God is.  He hates the sin, but not the person.  If your friend is going to steal, you're not going to hate him, but you might not go to the store with him.  I don't want to be a part of that.  I'm not going to hate a drug addict, but I'm not going to hang out with him.  I feel that there are a lot of people who have done some terrible things, and while you may not be able to forgive the actions they've done, they are still human beings and should continue to be treated as a human being and not anything less.
Sam:  But let's look at the fact that you've been sober now for twenty years.  You probably hit the lowest point that anybody could hit while in the public eye, but you've come back strong and are once again on the public's radar.  Doesn't that make you into a role model?  I personally find your story to be inspirational.  You are proof that anybody can turn their lives around.
Todd:  Yeah, and that's what I try to do.  I try to show people that you can make a mistake, and you can fall down, but the secret of success is getting up, brushing yourself off, and moving forward.  It's not letting that hold you back.  It's not being held in your own little world of hating yourself.  You've got to love yourself [despite] the mistakes you make, because they make you who you are.  If I had never made my mistakes I probably would be on top of the world and a big movie star, but I wouldn't be any good at helping anybody.  Now I am able to help so many people: rich people and poor people.  I'm taking someone to rehab in a couple of days.  A very famous person.  I've been working with this person and I've finally got through to him and I'm going to be able to save his life.
Sam:  Do you work with a lot of people that way?
Todd:  Yeah.  I work with celebrities and non-celebrities.  I work with anybody.  I just want to clean the world of drugs.
Sam:  Do you ever run into people from your drug dealing days?
Todd:  I have seen them, and they're still doing the same thing.
Sam:  One person who you were close to, and whose story has always fascinated me as being such a Hollywood tragedy, was your Diff'rent Strokes co-star, Dana Plato.
Todd:  Yeah.
Sam:  Were you in contact with Dana during the final year of her life?
Todd:  I talked to Dana a few days before she passed away.  I said to her, "Dana, there are so many people that can help you.  Why don't you let me get you into a treatment center, and we can get your life back together?" but she said, "Todd, I don't have a problem like you do."  Dana's problem was that she took too many sleeping pills.  Sleeping pills are very dangerous.  They are something that you gotta watch how you take.  They will kill you.  You take too many and they'll shut your whole body down.
Sam:  What about Gary Coleman.  He was a very angry man in his later years.
Todd:  Yeah, but he had a right to be angry: this is a kid who was on a successful TV show, and when he turned eighteen, he had nothing left.
Sam:  You paint a very compassionate, but also realistic, portrait of Gary in your book, and talked very bluntly about the difficulties of working with him.  Were you and Gary on speaking terms at the end of his life?
Todd:  Yes.  The last two years of his life we had a lot of communication.  One day we were doing an autograph show together, and I was pushing him in his wheelchair, and he said to me, "Why are you helping me?"  I said, "Because I love you.  Gary, I forgive you for all those things you said about me.  It's okay, man.  You had an opinion back then, and you apologized for it, and I've moved forward."  I don't try to hold any grudges because I don't want anyone to hold one against me.  Some people are going to be who they are, and not everybody is going to like you.  That's something you've gotta learn.  But I've learnt that as long as I like myself, you don't have to like me.
Sam:  When people talk about the "child star gone bad" they seem to always reference Diff'rent Strokes as an example.  I believe that the idea that child stars go bad is a myth.  Being in the middle of the myth, do you feel that this is true?
Todd:  It's not real.  In every generation of child stars there is only two or three of them that have problems.  That's it.  It ain't all of them.  Out of my generation it was me and Dana Plato.  That's it.  Before us it was Mackenzie Phillips.  But look what happened to her!  Look what happened to me!  Look what happened to Dana!  It had a lot to do with people's family's values and how your parents treat you.  Dakota Fanning has the best parents in the world.  But look at Lindsay Lohan's parents.  She has horrible parents!  So what do you expect Lindsay Lohan to grow up to be?  You are a true product of your environment.
Sam: Speaking of people with difficult childhoods: you were in a very public relationship with Janet Jackson.  You wrote in your book that you met Michael during your time dating Janet.  Did you see any  indication of the problems that the Jacksons would be famous for when you knew them?
Todd:  That is something that I never talk about.  That is an arrangement that we have with the Jacksons.  That's why you have never heard any of us talk about each other's downfalls.  I truly believe that the Jacksons did the best that they could in the situation that we all were in.  Michael was one of the greatest people that I ever met.
Sam:  Are your children interested in going into show business?
Todd:  My son is in show business.  Did you see Daddy Day Camp?  My son played Cuba Gooding Jr.'s son in that.  He's done a couple of movies of the week.  He did a Christmas special with Dean Cain.  My son is a straight A student.  I'm not married to his mother anymore, but we have the same parenting skills.  We raise him the same way.  We don't take any guff off of him and he has to behave himself.
Sam:  What have you done differently, as a father, to give him a positive experience in show business?
Todd:  I'm in his life.  That's the thing.  I'm an actual father. I do things with him. I don't leave him to his own devices.  I don't torture him.  I don't punish him.  I don't slap him on the side of the head.  I don't abuse him.  I treat him like a good kid.  That was the problem with my father.  My father was not like that.  My father was a mean man.
Sam:  Reading about the way your father treated the family was very difficult.
Todd:  Yeah.  He was a mean guy.  That's the sad part.  I mean, how can you be mean to your son?  I don't understand that one bit.  I couldn't treat a child that way.
Sam:  In your career, what are you the proudest of?
Todd:  Everything I've accomplished, and it's not over yet.
Sam:  Do you have anything in the works?
Todd:  Yeah, a few things I can't talk about right now; possibly my own TV show.  We're working on that right now.  Hopefully a couple things that will come true.  But as I said, I'm happy being who I am today.  I'm not that guy that they think I am.  The media has painted such an ugly picture of me, and it's sad.  But now they have to recant.  I love that they have to recant.
Sam:  I feel that the media has treated you like a survivor.  Haven't they?
Todd:  Well, now they have, yeah.  It took them a while to get to get to that point.  It took them a while to realize that I am a survivor, and I can work through everything.  But I couldn't have done it without God.  There is no way I could have survived it without Him.  The fact that I had God on my side really helped me find my way.
Sam:  I think that it's wonderful that after everything you've been through that you've been able to keep such a positive outlook on life.  How do you do that?
Todd:  It's about believing in myself.  Believing in God.  About being an entire force behind me.  I can't say everything is great.  I mean, I don't always have the money I should have, but I always seem to get what I need to get when I need to get it.  God always seems to take care and provide for me so I can provide for others.  I love to give.  I have a big heart.  Sometimes that's a problem.  I don't want to get suckered, but I'll forgive you a lot faster than you'll forgive me.
Sam:  I listen to you talk and I've read your book, and I know what you've done for people, and I see you as a cultural urban hero.  You are able to help a wide range of people by using your celebrity status as well as your street clout.  In my opinion it may not pay the bills, but it's better than a career in Hollywood.
Todd:  It's interesting because the position I am in now allows me to help anybody.  I can help the rich, the poor, the forgotten, the lost, and that's the gift that God has given me.  It's a true blessing.  I can share my testimony in different directions and different ways and anyone can relate to it because it's about truth.  When it's about truth, nobody can fight against it.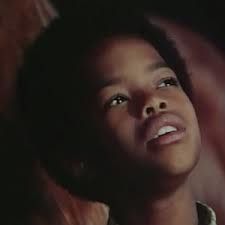 You know, Hollywood loves a tragic tale: they love to watch their celebrities crash and burn, and when a famous person stumbles and falls, that will forever be the stain on their legacy.  Todd Bridges' story will always have that dark lining.  However, Todd Bridges' story has another element to it which, perhaps, is far more worth focusing on: one of redemption.  Todd has gone to the darkest place that a person can possibly go, but has come back as a strong and decent man.  He has been able to use his knowledge and real world experience to help countless amounts of people get help, which has ultimately saved lives.  Via his celebrity status, Todd has been able to go beyond those within his reach, and inspire others to set themselves on the right path.  Todd Bridges is an inspiration, and an example that it is never too late for anybody to turn their life around.  Perhaps that is what the true legacy of Todd Bridges should be.  Perhaps with time the media will forget about a period of his life from so long ago, and realize the good that Todd has given back to the world, and why he is a true pop culture hero.
POP CULTURE ADDICT NOTE: I'd like to thank Dominic Friesen and, especially, Velvet O. White from Bridge and Tunnel Commutations for arranging our interview with Todd Bridges.  Thank you for letting us put Todd's words out into the world.