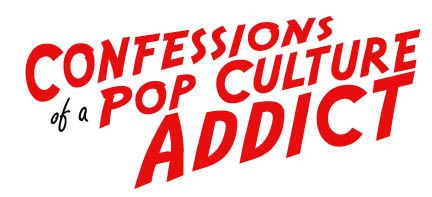 REMEMBERS
TURA SATANA
1938 – 2011
"I never try anything. I just do it. And I don't beat clocks, just people! Wanna try me?" – Tura Satana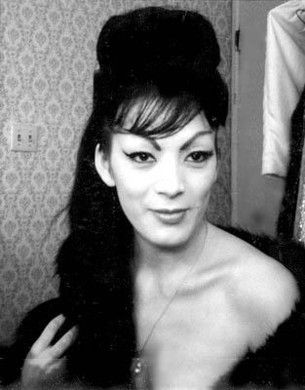 My most vivid memory of meeting Tura Satana in 2007 was how sweet her smile was.  Compared to the menacing sneer that the world had become accustomed to seeing on her lips in the classic grindhouse films that made her a cultural icon, her smile had a sweetness to it that you would never expect.  That kindness turned into openness as she shared with me insights to her life, her films and the people she met in her many adventures upon the pop culture journey.  As strange as it seems, I also remember that Tura Satana had a soft and pleasant scent.  I am not a person who is normally struck by a sense of smell, but I remember that her hair, died jet black just like it had been during her film career, had a sweet aroma that faintly filled the air around her.  She was a far cry from the she-demon from her movies….or was she?  What secrets were locked behind that sweet smile, perceived openness and pleasant aroma that made up Tura Satana?  As both a film fan, and a media writer, meeting Tura Satana had a huge impact on me.  The back breaking, arm twisting, ass kicking type of impact that would be expected from her.  As a result, when I learnt today that Tura Santana died on February 4th, 2011 at age 72 it left a different sort of impact – the kind of kick in the stomach impact one gets when they are truly devastated over the loss of a unique cultural icon.
Tura Satana did not have the largest body of work in film, but very few actresses have become as iconic or idolized as the big breasted hellcat of grindhouse cinema.  Tura Satana was the real deal, living an existence that was full of pain, passion, violence, horror and love, matching the seedy scripts of the film industry that made her a legend.  From the interment camps of World War II to the mean streets of Chicago, to the burlesque stage of Los Angeles and the camera lense of Russ Meyer, Tura Satana wore many roles and many masks during her life.  Too most film fans she was Varla, the hot roding, go go dancing, man killing leather clad temptress in Russ Meyer's Faster Pussycat!  Kill!  Kill!  Although it was her only leading role in films, the role made her into one of the most important icons of the grindhouse industry.  But Tura was far more then just a deadly pussycat.  Within her lifetime she had many roles and wore many faces.  She was a runaway, a gang leader, a mother, a wife, a stripper, a lover, a victim, an avenger, a sex symbol and a legend.  But most of all Tura was an unforgettable original.  There was no one quite like her. 
Tura Satana's life was full of as many myths as truths, but with a coy smile and glint in her eye, Tura was willing to let you come to your own conclusion on the reality of her colorful existence.  Finding fame as one of America's top burlesque performers in the late 1950's, Tura's exotic Japanese heritage, curvy shape and large bosom brought her to the attention of some of the most notorious men in pop culture history.  Rumored to be lovers with icons ranging from Frank Sinatra to Joe DiMaggio, Tura was also known to be a close confidant and one time lover of the King of Rock n' Roll himself, Elvis Presley.  Her brief acting career began in 1963 when she was discovered dancing in a Los Angeles night club by director Billy Wilder, who cast her as Parisian prostitute Suzette Wong in Irma La Douce.  A number of small bit parts followed in television and film, but it was when she reluctantly took the role of Varla in notorious independent film maker Russ Meyer's tribute to sex and violence that Tura Satana finally entered the public subconscious.  Harnessing the pent up rage and anger from a traumatic childhood full of violence and instability, Tura created an explosive femme fatal that shook the nerves and enticed the fantasies of the film audience.  Varla would be the performance of Tura's life, and the character she would always be remembered for.  Parting ways with Russ Meyer after Pussycat was completed, Tura teamed up with director Ted V. Meklis for cult classics Astro-Zombies and The Doll Squad.  However, when a jealous ex-lover's bullet cut Tura down in the early 1970's, Tura's film career seemed finished forever.  Her films fell into obscurity and Tura quietly disappeared from the public radar.
When Faster Pussycat!  Kill! Kill! reemerged as a cult classic in the mid 1980's Tura Satana was living a fairly domestic existence and working as an LAPD police dispatcher when she was finally catapulted to iconisim amongst a wide and diverse range of different groups including feminists, gay and lesbians, film fanatics and S&M and BDMS subcultures.  The strength, power and deviance that she displayed in Pussycat made her a beloved icon and an inspiration to a legion of fans whose devotion to Tura grew rapidly.  A popular fixture at autograph shows and retro-film festivals, Tura Satana became a fan favorite, thrilling fans by talking with them and signing autographs inscribed with lengthy lines of dialogue from her films.  Most recently Tura was involved in Cody Jarrett's Sugar Boxx, a tribute to exploitation cinema of yore, and a documentary on her adventurous life was being filmed at the time of her death, keeping the legend and myths of her existence alive for future film fans to discover.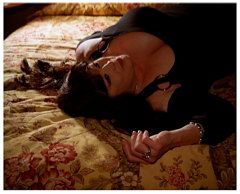 It was at an autograph show in Toronto that I had my own opportunity to meet Tura.  For me it was a thrill because while I had met many entertainment figures and had conducted plenty of celebrity interviews, until I met Tura I had never had the time to talk in length to a celebrity who I could truly call a personal icon of my own.  Tura's seemingly sweet nature seemed to be an extreme juxtaposition of the woman that I had watched snarling orders, rough handing women, bitch slapping little Sue Bernard and beating men to death with her bare hands in her films.  However, just when I was getting comfortable with Tura something strange happened.  I don't remember what it was that I had asked her, but her eyes suddenly grew narrow, her lips began to snarl and she threw back her head and left out a big booming cackle that made every hair on my body stand up on end.  Suddenly sitting before me for a brief moment was Varla.  She was somewhere buried deep down inside of Tura, only for a moment to resurface, warning me to watch my back and asking "Wanna try me?"  As I said, Tura Satana was an unforgettable original.  She was the real deal and there will never quite be anybody like her again.