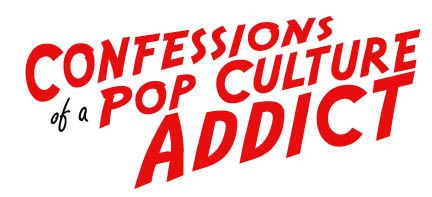 REMEMBERS
NEIL HOPE
1972 – 2007
"Wheels is dead."
The words came up on my facebook feed via multiple friends on Thursday afternoon.  I didn't have to ask what it meant.  It was like a coded phrase that only Canadians in their thirties understood.  Actor Neil Hope, who played troubled teen Derek "Wheels" Wheeler on the classic Canadian series Degrassi Junior High had died.  However, the story was about to get stranger, and would leave former Canadian generation x-ers in a shared state of stunned silence.  Neil Hope has been dead since 2007!   Was this kind of prank?  Was it a classic case of someone passing along false information?  That sort of thing happens all the time.  It took me seconds to find out that it was true.  The internet was buzzing with the news that Neil Hope had been dead for five years.  Only thing is, nobody knew it.  Not his fans.  Not his former co-stars.  Not even his family or friends.  In November 25th 2007, Neil's body was found in his room at a Hamilton boarding house. Investigating authorities had determined his death to be of natural causes, but have claimed to have found no contact information for next of kin.  A reclusive troubled man, whose life often ran parallel to that of the character that made him a Canadian television icon, Neil had been estranged from his family, kept little to no friends, and had not been in touch with his former Degrassi co-stars or fans in years.  Neil Hope's body was never claimed, and he was buried in an obscure and forgotten grave somewhere in Southern Ontario.  Only now, after a lengthy search for his whereabouts, have Neil's family finally found out about his lonely death.  Friends, fans and co-stars are suddenly united in a state of anger and sadness as the news spread from social networking to Canadian media and finally crossing the borders to American news sources.  "Wheels is dead."  Why didn't we know?  Why didn't anybody tell us?  How does this happen?  What went wrong?
To Canadian audiences, Neil Hope was simply known as "Wheels."  The reason for this is simple.  From the age of seven, until his final public appearance in 2003, Neil Hope appeared under the Degrassi banner.  There are few Canadians that were born in the last thirty years that haven't experienced the massive decade spanning Degrassi franchise.  It has been a part of our lives for over thirty years and have spawned three very different series.  Originally born under the banner The Kids of Degrassi Street, Degrassi began as a series of multiple part television movies in the fashion of the ABC After School Specials, which aired on CBC television in Canada between 1979 and 1986.  Praised for its realistic portrayal of hard hitting issues aimed at a young audience, series creator Linda Schuyler decided to step the drama up a notch and, with the help of Kit Hood,  developed the second series, Degrassi Junior High, for CBC prime time in 1987.
Dropping all the plots and characters from the earlier series, Schuyler re-cast four of her young talents from The Kids of Degrassi Street in the new series.  One of these kids was Neil Hope who had played sensitive artist Robin "Griff" Griffith in the final Kids of Degrassi series.  As the new Degrassi series began, it was clear that the star of the series was going to be sixteen year old newcomer Pat Mastroianni as the fedora wearing wise guy Joey Jeremiah.  However, as the series developed, certain kids began to rise to the top as major players in the Degrassi franchise, with possibly the most tragic and dramatic of them all being Neil Hope's new character Derek Wheeler, which Canadian audiences knew better by the moniker Wheels.
When Neil Hope made his first appearance as Wheels he was Joey's sidekick.  A nice kid with a conservative haircut and little personality, Wheels had little to say for himself, until he trumped his best pal when the most popular girl in school, Stephanie, picked Wheels over Joey.  From out of nowhere, Wheels had went from being a nobody character to a major part of the drama.  From that moment on Neil Hope's role was going to grow in unexpected ways.
As the second season of Degrassi began, Wheel's physical appearance changed dramatically.  Growing out his hair in long locks of curls and sprouting glasses, Neil Hope situated himself next to Pat Mastroianni and co-star Stefan "Snake" Brogan as the trio became an inseparable unit, and as a result became the most memorable of the Degrassi characters.  Forming their band, The Zit Remedy, Joey, Snake and Wheels only knew one song; Everybody Wants Something.  Not hit record material, the quirky tune quickly became as recognizable to Canadian teens as the national anthem or the Hockey Night in Canada theme.  The series also began to dive into even harder hitting topics that were concerning teenagers in the late 1980's, including cancer, teenage pregnancy, drugs, homosexuality, suicide, eating disorders, abuse and AIDS.  Every episode of Degrassi was equal to one of the "very special episodes" that American programs like Family Ties or Growing Pains yanked out around Emmy time, but what made Degrassi different was that the main characters were dealing with the issues directly, and the outcome had consequences that would affect their characters lives for the rest of the series.  Degrassi was hailed a masterpiece by Canadian critics and began to be broadcast in the UK on BBC and the US  on PBS.  An international cult following began to join the Canadian teens that were glued to their TV sets.  But no matter how bad things got for a Degrassi student, none of the other kids had anything on Wheels.  As the show continued, Wheels became the show's most tragic character as one tragedy after the other tore his world apart.
Wheels' journey into darkness would start in the first two part episode of the third season when his parents were killed by drunk drivers.  Mourning their loss, Wheels went to live with his ailing grandparents, but discovering that he was adopted, went in search for his real parents.  He discovered that his mother was dead, but his father was a musician and, after being kicked out of his grandparent's house for not going to school, Wheels sold his guitar and hitchhiked to nearly Port Hope to start a new life with his real Dad.  After an encounter with a molester on the road, Wheel's journey ended by realizing that his real Dad didn't even want him.  Returning to Toronto, Wheels became more and more unhinged, and as his relationship with Snake and Joey became strained, an air of pathos grew around Wheels.  Wheels was Canadian television's original hard luck kid.  But while most television audiences would have dismissed a character like Wheels as a loser or lost cause, something in Neil Hope's performance made Wheels a sympathetic character.  To audiences Wheels was not a bad person.  He was just a sad kid that bad things happened to, and as a result of his grief and desperation, he continued to make bad choices.  In the case of Wheels, bad things happened to good people, but while Snake or Joey may have dealt with their problems more constructively, Wheels was on a path of self destruction.  Thing was, we all had a Wheels in our life.  We all knew somebody who was thrust into the pits of despair, unable to crawl out of it.  Neil was able to capture the realistic portrayal of a three time loser and keep him sympathetic to audiences.  Over time, Wheels became Degrassi's most intense, and three dimensional, character.
But what fans only had a glimmer of was that the reason that Neil was able to create a multiple dimensional tragic character like Wheels was that he personally understood the tragedy of real life.  In a revealing episode of the short lived Degrassi spin-off Degrassi Talks, Neil revealed that he was the child of alcoholic parents and that he struggled with alcoholism himself.  His own struggles would mirror his character's in the 1992 film School's Out, which doubled as the Degrassi finale. Wheels' storyline ended with him drunk at the wheel of a car, crashing into an oncoming vehicle, killing a kid and blinding Lucy.  In his final scenes Wheels was behind bars facing a prison sentence.  A tragic ending for a tragic character.
When Degrassi ended, so did the acting careers of many of the young stars, but the iconic status of the key characters and actors that portrayed them stayed alive within the hearts and the minds of the fans.  It was impossible for fans to separate the actors from their characters, and while some actors embraced their iconisim, others rejected it.  And then there was Neil Hope.  Neil wanted nothing to do with his Degrassi fame, and quietly slipped into the background.  However, as years passed, sightings of Neil Hope seemed to be a sort of Canadian pop culture urban myth.  Knowing that I was a Degrassi fan, Toronto based friends, contacts and readers would often tell me stories of meeting or seeing "Wheels."  Oddly every story seemed to be the same.  They found Neil Hope in a bar, he was a sad man, and he didn't like to talk about Degrassi.
In 2001, nine years after Degrassi had ended on CBC, the franchise was sold to CTV and a new Degrassi series, christened Degrassi: The Next Generation, was created for a new generation of teenagers.  The two hour premier bridged the gap between the original series and the new one by bringing the original cast members back to Degrassi for their ten year class reunion, and introducing the new teenagers that would make up the cast of the new series.  Old school characters such as Snake and Spike were brought back as series regulars, Joey Jeremiah was back as a semi-regular and Lucy and Caitlin were back in reoccurring guest roles.  But while the old school characters took a back seat to the new kids that were becoming fan favorites to teens who had never seen the original series, the writers were still able to draw in old fans by continuing story-lines form the original series.  Yet one principal old school character seemed to be missing.  The storyline was going on without Wheels.  However, he wasn't completely gone.  On two occasions old school Degrassi fans had fleeting glimpses of him.  Neil Hope made a memorable emotional cameo in the two hour Degrassi: TNG premier where he appeared to Lucy outside of the school reunion as a scruffy drifter.  Explaining that he lived in a halfway house, he apologized for how his drinking cost her her eye before drifting back into the darkness and to his painful existence somewhere beyond Degrassi Street. That would have been Neil's final Degrassi appearance, if not for constant fan requests for another reunion between Snake, Joey and Wheels.  In 2003 their request was answered.  It was established through the new series that Snake and Wheels' friendship had ended while Wheels was in prison.  However, when Snake was battling cancer in the third season of Degrassi: TNG, Joey took him bowling where he was, one final time, reunited with Wheels.  Now bald and incredibly thin, Neil was a shadow of the young man he once was.  He was barely recognizable as the good looking kid with the curly mane from ten years earlier.  However, those tortured eyes were still the same.  Although he had been away from the cameras for more then a decade, Neil Hope's performance, once again, revealed a sense of pathos and pain.  In his final scene Joey, Snake and Wheels, for the last time, sang a rendition of Everybody Wants Something.  It would be the last performance for Neil Hope.  Despite the growing success of Degrassi: TNG, including internet fan petitions to bring Wheels back on the show again, Canadian audiences never saw Neil Hope again.  Four years later Neil Hope would be dead….and nobody would know.
Neil's final years are a broken kaleidoscope of facts and rumors.  He lived in Toronto for a while and was briefly engaged to Christina Boulard who has been dealing with the media over the last few days.  He worked at a Money Mart and for Pizza Pizza in Windsor by 2005, where he made his final television appearance in an interview conducted by former co-star Stefan Brogen on W5.   But soon after Neil had completely cut ties with his family, friends and Degrassi co-stars in Toronto, and relocated to Hamilton where he worked at a United Furniture Warehouse storeroom.  Living the existence of a virtual drifter, it has been suggested by various sources that Neil may have still been struggling with alcohol, and was confirmed that he was a diabetic.  Although not confirmed, it has been suggested that it was a diabetic symptom that caused his death.   Neil died in 2007, but went unclaimed until March 2008 where he was buried in a grave which location has not been revealed.  Neil's family, suffering of shock and grief, have asked the public to respect their privacy.  Meanwhile, Neil's former fiance, with the assistance of co-star Amanda "Spike" Stepto, is currently arranging a private memorial service for members of the Degrassi cast and crew, both past and present, to honor the passing of their former cast-mate.  Neil's family will also be arranging their own private memorial service.  However, for the fans, all we have are our memories of his touching performance that reminded us that just because bad things happen to people, it doesn't make them bad people.  Strangely enough, his mysterious death has brought that message home in a real and painful way.  We all loved Wheels, and as a result Neil Hope will remain in our memories and our hearts.