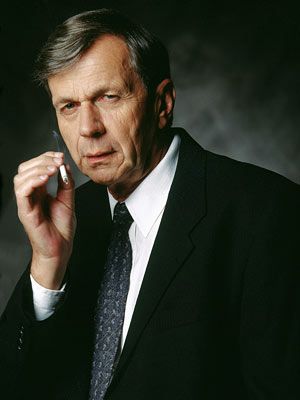 Through his tight sinister grin, hollow eyes and the smoke of his trademark cigarettes, Canadian thespian William B. Davis made his mark as one of television's most memorable villains, The Cigarette Smoking Man, aka "Cancer Man," on the cult series The X-Files from 1993 to 2002.  The arch nemesis of Agents Fox Mulder and Dana Scully, the mysterious Cigarette Smoking Man seemed to have all the answers to all the secrets, and proved to be unstoppable and untouchable as he foiled his rivals from finding "the truth."  In a world of lies and cover ups, The Cigarette Smoking Man was the perfect enigmatic villain – creepy, devious, confident and calculating and always one step ahead of our heroes.
But behind the smoke and that creepy grin is one of Canada's finest character actors, directors and drama instructors.  Beginning as a child actor in 1949 Davis cut his teeth on the Toronto stage and CBC radio.  Continuing in theater throughout his youth, Davis studied drama and philosophy at the University of Toronto, where he changed direction from acting to directing.  In 1960 Davis relocated to Britain and enrolled into the London Academy of Dramatic Arts where he made a name for himself as a stage director,  and eventually worked under the guidance of Sir Laurence Olivier at the The National Theater of Great Britain.  Returning to Canada in the mid-sixties, Davis began teaching theater arts at the National Theater School of Canada, and continued instructing his craft at Bishop's University, Humber College and the Vancouver Playhouse Actors Study before opening the William B. Davis Center for Actor's Study in 1989.  Throughout his career as a teacher and stage director Davis has worked with a diverse group of notable actors including Maggie Smith, Donald Sutherland, Albert Finney and Lucy Lawless.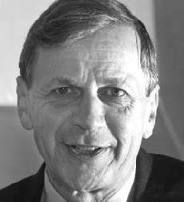 While making his name as a director and dramatic arts instructor, Davis continued a career on the stage, radio, television and films.  In Canada Davis appearanced on such memorable programs as SCTV, The Beachcombers, Danger Bay, North of 60 and The Murdoch Mysteries.  In the US he has made appearances on The Dead Zone, Airwolf, Wiseguy, 21 Jump Street, McGuyver, The Outer Limits, Smallville, Stargate SG-1 and Supernatural.  He can even be found in unlikely films such as Look Who's Talking and Jay and Silent Bob Strikes Back.  Currently Davis is making regular appearances in the Canadian sci-fi series Continuum.  But his greatest mark on pop culture will always be the loved, and feared, Cigarette Smoking Man.
But despite playing one of television's most devious men, William B. Davis proves to be both approachable and friendly.   Adding to the irony of his life to that of his most famous character is the fact that Davis, a non-smoker, is a spokesperson for the Canadian Cancer Society.  In Toronto publicizing his recent published autobiography, Where's There Smoke…: Musings of a Cigarette Smoking Man, I had the opportunity to quickly talk to Davis about his life as an actor, and his most famous character.
Sam Tweedle:  On The X-Files your character was a very evil man.  Are you an evil man?
William B. Davis: Oh, I'm very evil.  My wife can vouch for that.  (Laughs)
Sam:  As an actor, how were you able to get to that dark place?
William:  It was strangely easy, which is a little worrying.  The cigarette helped, the context helped, and then one uses his imagination.  Of course I didn't think I was being evil.  I was thought I was doing what I had to be done, just as I imagined Hitler thought he was doing what had to be done.
Sam:  That's dark.
William:  Yes it is.
Sam:  When The X-Files first started you were called "Cancer Man" but eventually changed to "Cigarette Smoking Man."  Was that due to controversy over the use of the term "cancer?"
William:  That's not exactly how it happened.  It was always "The Cigarette Smoking Man" in every script, but one.  "Cancer Man" was a name that Mulder gave to the character, and it caught on with the fans.
Sam:  Were you happy with the way that The X-Files finished for your character?
William B. Davis:  Well, I didn't want to die.  No.  But I wasn't sure that I wanted to be that old or miserable either.  It's just I died so…completely.  Of course I died twice before, and then came back, but this time I didn't see a cover for those rockets.
Sam:  I know you've had a much larger career than we have time talk about at this time.  What is the project that you enjoyed working on the most?
William:  Oh my goodness.  What a good question.  I don't have a simple answer.  I've spent a lot of time in the theater.  I started acting as a child.
Sam:  How did you originally get interested in acting?
William:  My cousins ran a theater company and they practiced in our basement.  My book tells the whole story.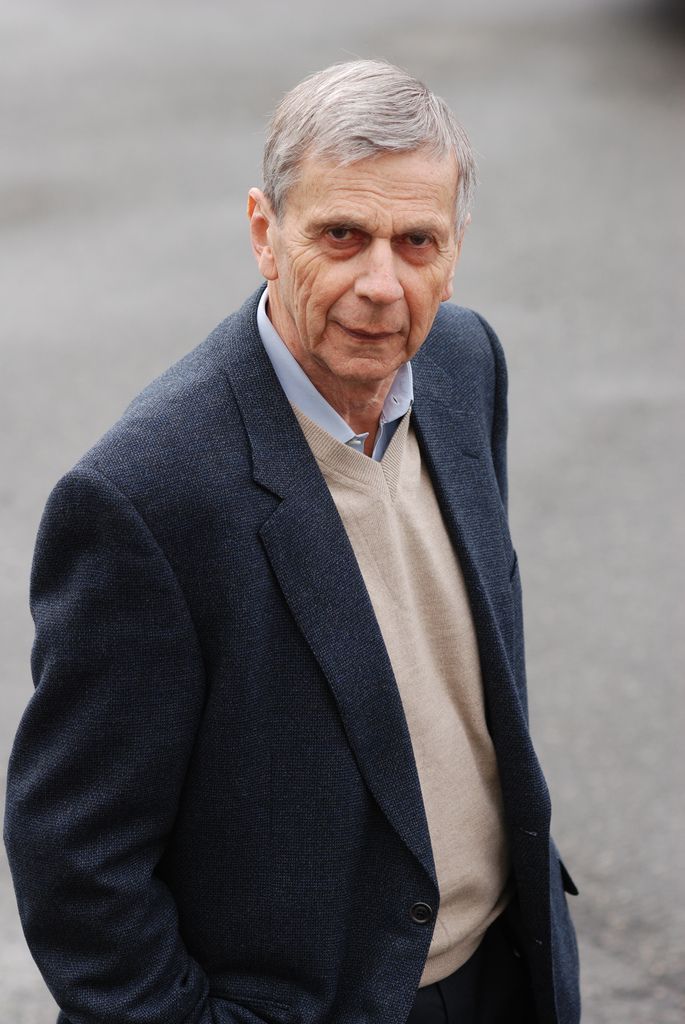 Sam:  What is your current project?
William:  I'm on Continuum, and we are going to be doing some more of those.  I just finished a children's series called The Haunting Hour.  I keep busy.
Actor, director, educator and author, William B. Davis is truly Canada's theatrical renaissance man.  Although the world will always remember him as the mysterious man with an endless supply of cigarettes, Davis' amazing career couldn't be shared in the moment we had, and I only wish I had more time to truly discuss his amazing life as an actor and director.  Davis is a true member of the Canadian theatrical elite, and through his talents and his dedication to training actors, he has become one of the unsung heroes of the pop culture journey.  Not bad for a man who claims to be so evil.