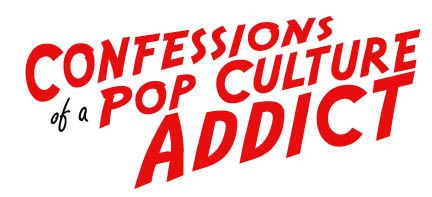 REMEMBERS
WILLIAM FINLEY
1942 – 2012
"All my dreams are lost and I can't sleep
And sleep alone could ease my mind
All my tears have dried and I can't weep
Old emotions
May they rest in peace and dream
Dream a bunch of friends – rest in peace
And dream, dream it never ends – "Faust" from Phantom of the Paradise
I first saw William Finley playing a piano on late night movie program.  With his round "coke bottle" glasses, his eyes closed tightly and his body swaying violently back and forth to the strange and haunting music. His odd screen presence made me stop channel surfing and watch.  The film was The Phantom of the Paradise and William Finley was Winslow Leech; a nerdy composer who was about to go through a nightmare transformation in a deadly struggle to save the music he composed and the woman who sang it from a demonic music producer.  Before the film was over, The Phantom of the Paradise would become one of my all time favorite films, and William Finley as the leather suited, silver helmeted Phantom would become etched into my sweetest nightmares.  Just as the Phantom was never the most iconic horror characters, William Finley never became one of the most iconic horror actors.  Instead, both character and actor would be vastly underrated, but find a devoted cult following as years went by.  Only in the current century has William Finley and The Phantom of the Paradise finally started to be truly appreciated.  Sadly, William Finley passed away after a long illness on April 14th in New York City at the age of 69.
Little seems to be publicly known about the life of William Finley.  Was he an enigma in life as he was on the screen, or was he just a private man?  In his career Finley made only a handful of films and television appearances, and always in the horror or thriller genre.  The lanky 6'4" actor had a distinctive creepy appearance to him.  He was not necessarily dangerous or imposing, but he had a wiry figure and bulging eyes that gave a sort of sinister and psychotic quality to his characters.  His characters were men who were quiet, but dangerous and unpredictable.  Finley also seemed to favor quirky projects, which could be why the majority of his career seemed to be aligned with that of director Brian De Palma.
Starting his acting career on the New York stage, William Finley befriended Brian De Palma when the two attended Columbia University where De Palma cast Finley in his 1962 film short Woton's Wake.  Finley and De Palma remained friends, and in 1968 they collaborated again for De Palma's experimental thriller Murder a la Mod.  This time Finley not only played the psychotic maniac Otto, but also composed and sang the psychedelic theme song to the film, proving that he not only could act, but had a natural singing ability as well.  In their next feature together, De Palma teamed Finley up with a young Robert DeNiro in the future Academy Award winning star's very first feature film, The Wedding Party.  Finley would also appear as a member of The Performance Group in De Palma's 1970 filmed stage production of Euripides' Dionysus.
Thus, when Brian De Palma's career graduated from experimental film maker to mainstream Hollywood director, William Finley followed him to much larger and more memorable roles.  William Finley's first break was as Margot Kidder's creepy ex-husband in De Palma's disturbing 1973 thriller Sisters.  Hiding under a slicked back hair cut, a small moustache and a French accent, Finley played Dr. Emile Breton, a French Canadian doctor who falls in love with one half of a pair of conjoined twins.  Separating the two so that he can be alone with the woman he loves, Breton unleashes a chain of insanity and murder.  Not quite a villain in the true sense, Finley's performance seemed to hold many shades of grey.  Although he had a menacing and nearly perverse presence in the film, the audience could sympathize with Finley's characters motives, although perhaps not his ethics nor his methods.  The role was perfect for what would come next.
Once De Palma completed Sisters, he started work on what would become his first major film for 20th Century Fox, The Phantom of the Paradise.  Combining the stories of The Phantom of the Opera, Dr. Faustus and The Portrait of Dorian Grey into a psychedelic glam rock horror comedy musical sounds like a crazy idea, but De Palma brought together a great script, the music and presence of Award winning song writer Paul Williams, the beautiful Jessica Harper in her debut role and a cast of colorful and quirky character actors creating an unforgettable film.  But at the center of it all was William Finley as the film's central character Winslow Leech, aka the Phantom.  Whether in his role of the nerdy musician, or the silver helmeted monster, William Finley brought both a sense of sensitivity and fury to one of horror's strangest movie characters.
In the role of Winslow/The Phantom, William Finley was able to flex all of his acting muscles to create a multi-dimensional character in just over ninety minutes.  As Winslow, Finley played a socially inept, but likeable man who becomes the victim of the powerful entertainment mogul Swan.  He is quiet, sweet and almost harmless as he naively watches his music get stolen and exploited by the demonic music executive.  However, as the leather clad Phantom, Finley is downright terrifying with his insane laughter, his sleek movements and his crazy eyes that bug out of the silver helmet.  But, what makes the Phantom a unique horror film character is that why he is the monster, he is also the film's hero.  Although he screams and kills and causes havoc throughout Swan's rock palace, The Phantom remains to be the only likeable character in the film who sticks to his own code, albeit extreme, sense of morality.  The sympathy that Finley creates for his character makes him a tragic figure, while Paul William's smug and red faced Swan is the film's true monster.   Finley's ability to create a sense of pathos in his role is what gave the Phantom of the Paradise the emotional impact that it needed to capture the audience.  Yet, despite being one of the greatest horror films of the 70's, Phantom of the Paradise was barely noticed by audiences upon its release, and would be eclipsed in popularity by the similar, but inferior, Rocky Horror Picture Show which was released a year later.  Perhaps the audience just wasn't ready for Phantom of the Paradise.  It wouldn't be until the late 1990's that a film fans finally dusted off Phantom of the Paradise and truly began to realize the masterpiece it was, making it into a critically acclaimed cult favorite.  As a result, Phantom of the Paradise would remain to be William Finley's best known work, and the standout performance of his career.
Through the 70's and the 80's William Finley made a trio of films for horror director Tobe Hooper: Eaten Alive, The Funhouse and Night Terrors and appeared in De Palma's Fury.  However, his most unique post-Phantom role would be that of swarmy mad scientist Dr. Paul Vaughn in possibly one of Chuck Norris' strangest outings, Silent Rage.  In an attempt to combine the slasher and martial arts films together, director Michael Miller pitted Chuck Norris against a reanimated  "Michael Myers like" killer who was brought back to life by three scientists.  While the three doctors differed in their ethics and morals, naturally Finley's Dr. Vaughn was the more psychotic and strange of the three, playing into his ability to play seedy and creepy intellects.
From the 90's onwards William Finley seemed to be off the radar except for a few notable exceptions.  He made an appearance on Sabrina the Teenage Witch in 1998 in the role of a werewolf, and was in Mike Garris' 2006 episode of HBO's Masters of Horror.  It was fitting that Finley's final screen appearance would, once again, be for Brian De Palma in his fictional account of the Elizabeth Short murder, The Black Dahlia.  In the role of the strange and obsessive George Tilden, Finley is eventually revealed to be the actual Black Dahlia killer.  A perfect menacing final role to what would be a career full of strange and creepy men.
It was prominent filmmaker Edgar Wright who broke the news of William Finley's death on Sunday morning.  Famous for such films as Shaun of the Dead, Hot Fuzz and Scott Pilgrim, like most fans of Finley, Wright had discovered him in Phantom of the Paradise.  Coming across a piece of paper that he had lost with Finley's e-mail address written on it, Wright had sent Finley an e-mail telling him how much he admired his work.  An hour later Wright received the following e-mail from Finley's wife:
"Dearest Edgar,
Susan Finley here, William's wife. I guess you must have had a very strong
connection to William. He was ill and just died today at 11:00AM.
William was a huge fan of yours and loved the Phantom references in your films.
Especially "Scott Pilgrim." Our son Dashiell, who is just graduating NYU film and his dad have been passionate fans since "Shaun of the Dead."
Wish I could have read him your e-mail.
All the best,
Susan"
The irony of Wright's e-mail to Finley on the day of his death is eerie, as if Finley had whispered beyond the grave to him so that he could send a message to the fans that he had died.  He chose one of the film's most famous advocates, who let the world know that a quiet man had left the mortal realm.
The Phantom of the Paradise is dead.  Long live the Phantom of the Paradise.